Download our all-time favorite streamer iShowSpeed's (affectionately known as Speed) Meme Templates and meme-worthy moments from his Twitch and Youtube streams. Speed Meme Templates are perfect for video editors and meme creators like us looking for a fresh and a copyright-free content.
Also, Check: iShowSpeed Memes
All the meme templates are totally Copyright-Free and designed for Green Screen editing. You can freely download them from this website.
Download iShowSpeed Meme Template
iShowSpeed Kylie Jenner Lip
iShowSpeed Screaming
Speed Kissing
Less Go
Top 5 iShowSpeed Meme Templates for Video Editing
Top 5 handpicked Speed meme templates available in green screen perfect for your video editing projects.
iShowSpeed Skip Skip
Speed Reaction Happy to Sad
iShowSpeed showing Messi Card
iShowSpeed Excited
iShowSpeed Green Screen Edition
Speed singing One Kiss
Are You Serious Bro
Girls I Wanna See Men
iShowSpeed in Shocking Reaction
iShowSpeed Gets Jumpscare
iShowSpeed Meme Templates Indian Edition
iShowSpeed Singing Indian Song
iShowSpeed Reacts To Virat Kohli
Speed Nacho Nacho
iShowSpeed listening to Chammak Challo
iShowSpeed reacts to Kolaveri Di
These meme templates are available to download for free and are non copyright.
Why We Can't Get Enough of Speed?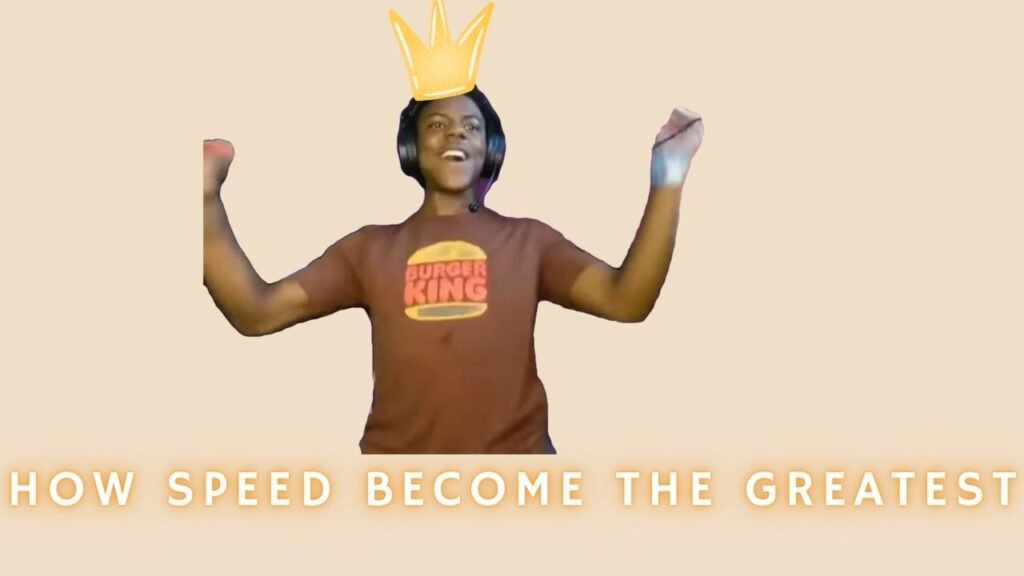 What sets Speed apart is his unwavering dedication and the same affection to his audience. He listens to every chat message and doesn't differentiate between super chat, donors, or regular live chat. He values each person's presence and actively listens and accepts their requests on his stream.
Greatest Moments of Speed
One of the unforgettable stream was when iShowSpeed (Speed) accepted a request from his audience to listen 'Jai Shree Ram,' a devotional song dedicated to the Hindu God Rama. Speed's devotion as he danced to the song vibing, created a viral sensation in Indian social media. His open nature of accepting audience's requests and his ability to connect on a personal level left a lasting impact.
Another iconic reaction moment was when iShowSpeed listened to the very popular and old song 'Tunak Tunak Tun' by Daler Mehndi. Speed enjoying the song's lyrics quiclkly became a very popular reaction meme clip and template, spreading across the social media and everywhere.
How to Download iShowSpeed Meme Templates
Downloading our iShowSpeed Meme Templates from the website is very easy. Simply navigate to the Meme Templates section, and click on the 'Download' button. It's that simple.
Ideas on How To Use iShowSpeed Meme Templates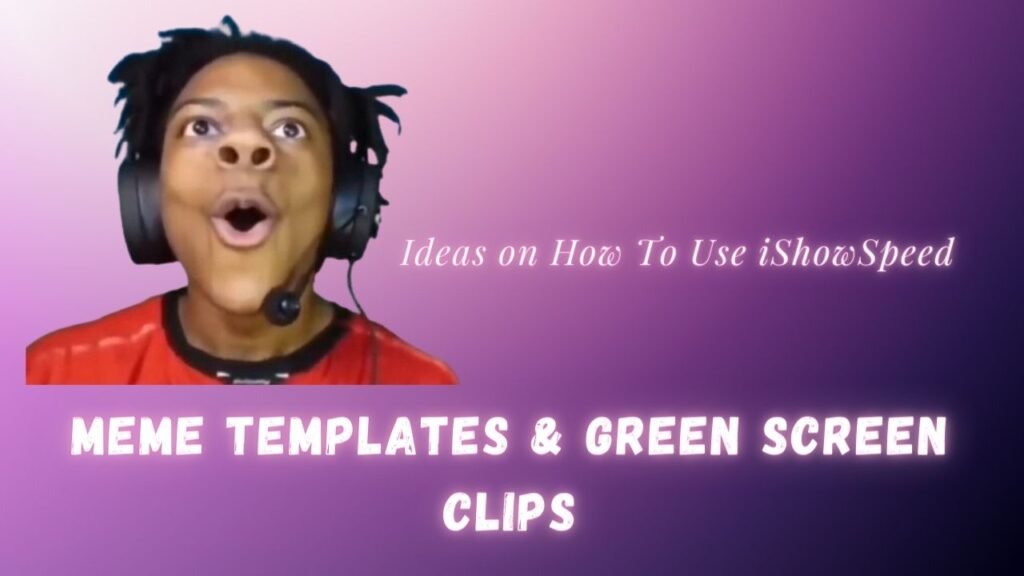 Create engaging videos using iShowSpeed Meme Templates strategically to enhance comedic timing, emphasize reactions, and even add a little bit of humor, and make your audience captivated to your videos.
FAQ
Who is iShowSpeed?
iShowSpeed, known to his loyal fans and audience as Speed is a Youtube and Twitch streamer. The person behind the name is Darren Watkins Jr. and his reactions are nothing short of hilarious, and he fearlessly embraces every moment with an open and infectious spirit.
What is Speed Meme Templates?
Speed meme templates are short reaction clips from iShowSpeed streams and are a popular source for video editors and content creators looking for non copyright clips.
Can I use iShowSpeed clips for commercial purposes?
Yes, all the iShowSpeed clips/meme templates are free and non copyright that can be used for commercial purposes.
Can I edit the iShowSpeed meme templates?
Yes, all the iShowspeed or Speed meme templates being available on the green screen to provide endless possibilities for customization and creativity.
You May Also Like: Puneet Superstar Memes