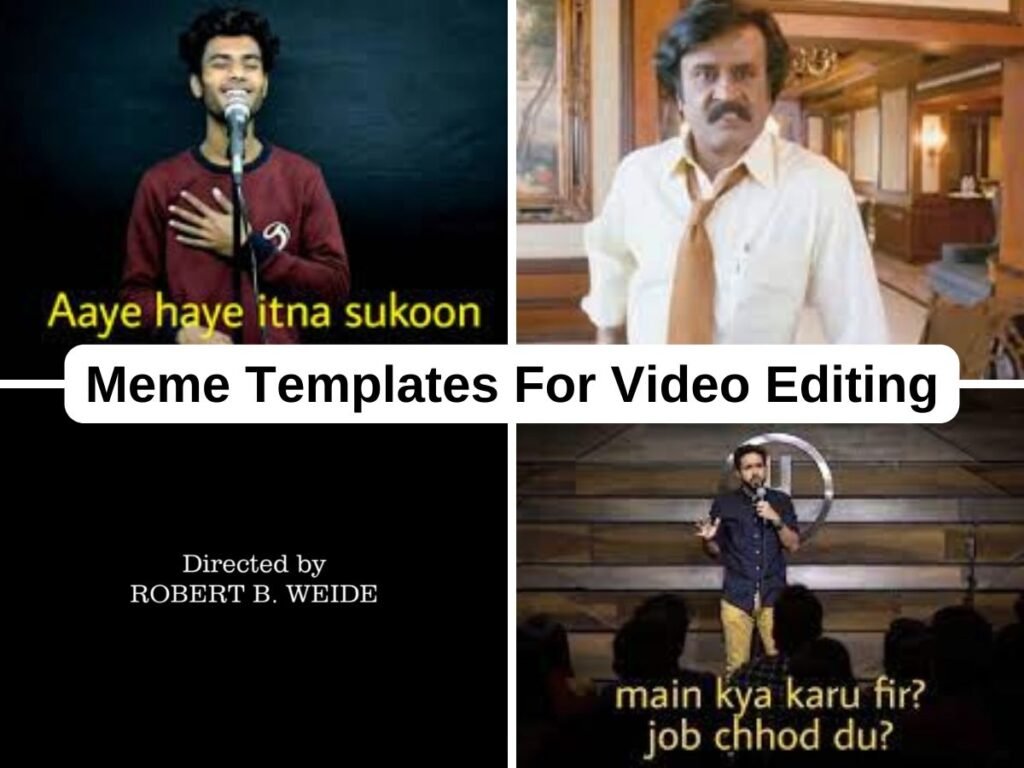 Meme Templates For Video Editing
Meme templates for video editing are valuable for content producers looking to spice up their videos with humor and interaction. These templates include pre-designed frames with placeholders where users may insert their photographs or video clips and are available in various formats. By incorporating these templates into their editing software, creators can effortlessly create hilarious memes that resonate with viewers. To download Meme Templates for Video Editing, press the download button, save, and start editing.
These platforms offer options catering to different themes and styles, ensuring something suitable for any project. Whether overlaying a comical caption on top of footage or just a posting unexpected visuals for comedic effect, Meme Templates for Video Editing allow content creators to tap into the power of viral internet culture and inject laughter into their videos seamlessly.
Amit Shah laughing at the parliament
Directed by Robert-B meme download
Main kya karu fir job chod du
Women meme template
Rajinikanth Shit Meme Template
Hehehe zakir khan's funny laugh
Two Indian uncles laughing
Baat to sahi hai
Akshay Kumar slapping Rajpal Yadav
You May Also Like: Meme Templates Download For Making Memes