Check out our collection of "Nayak Movie Meme Templates" here.
---
Introduction
---
Nayak: The Real Hero, is the movie released in 2001.It was a huge hit at that time as it had portrayed the fight between a common man and Chief Minister of the state. The plot revolves around a journalist Shivaji Rao, whose sting video had exposed mismanagement of a politician in a riot. Later the minister accepts to go for a live interview with him to justify his actions. In the heat of debate the politician justifies that governing is a complex process and not that easy as people think. Later he challenges Shivaji to become Chief Minister of the state for one day and run everything according to his wish.
Shivaji accepts the offer and did his job very perfectly. He suspended all corrupt and dishonest officers which gives him a lot of public support.
Later in the next election,he won with a big margin and became Chief Minister.To defame Shivaji,his opponents conspirated for a series of bomb blast in the city and later blame it to newly elected minister but it failed.To remove corruption from root level Shivaji later shoots previous minster and in the end people became happy under his rularship.
A lot of dialogues of Nayak movie are really, effective hence a lot of memes are available over the social media. Here we are presenting you our exclusive collection of meme templates of Nayak movie.Hope you will like it.
Feel free to give us your valuable feedback.
---
Nayak Movie Meme Templates
---
Jante Ho Kitna Kuch Jhelta Hu Mai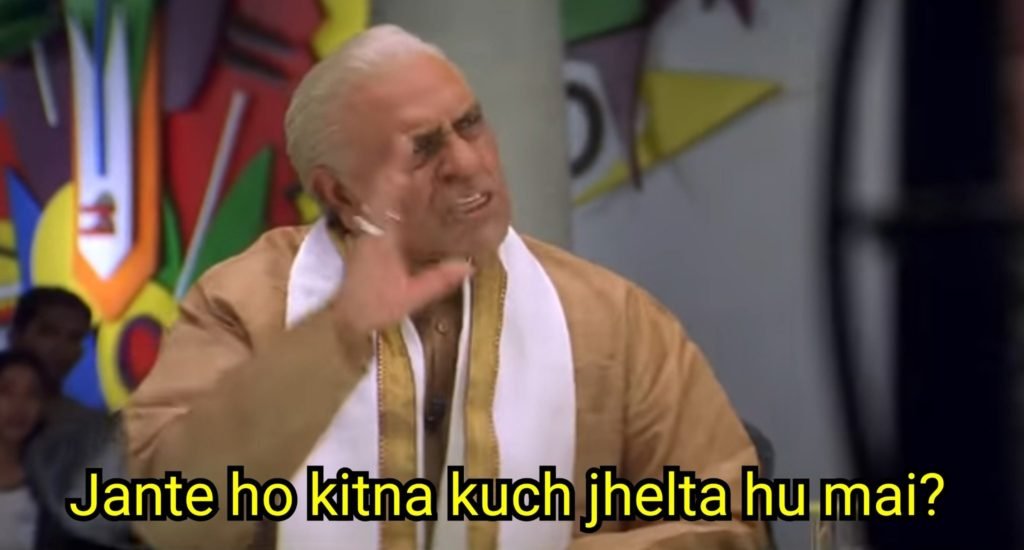 ---
Aye Chal Chal Zyada Angrezi Mat Jhaad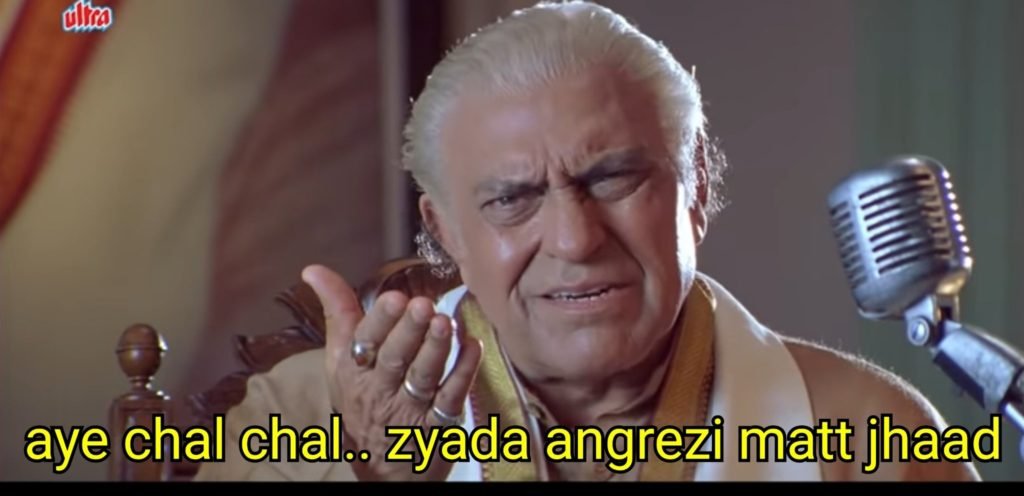 ---
Nayak Meme Templates
---
Jazbaati Hoker Faisle Nahi Liye Jaate
---
Nayak Movie Meme Templates
---
Live Telecast Ho Raha Hai Sab Dekh Rahe Hai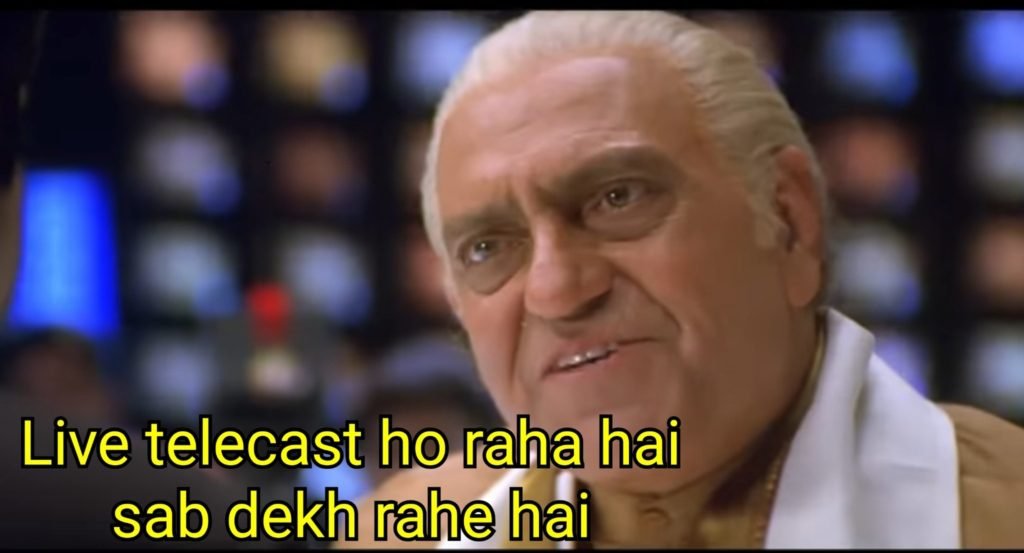 ---
2 Din Baad Kaat Lena
---
Nayak Meme Templates
---
Le Nikaal Photu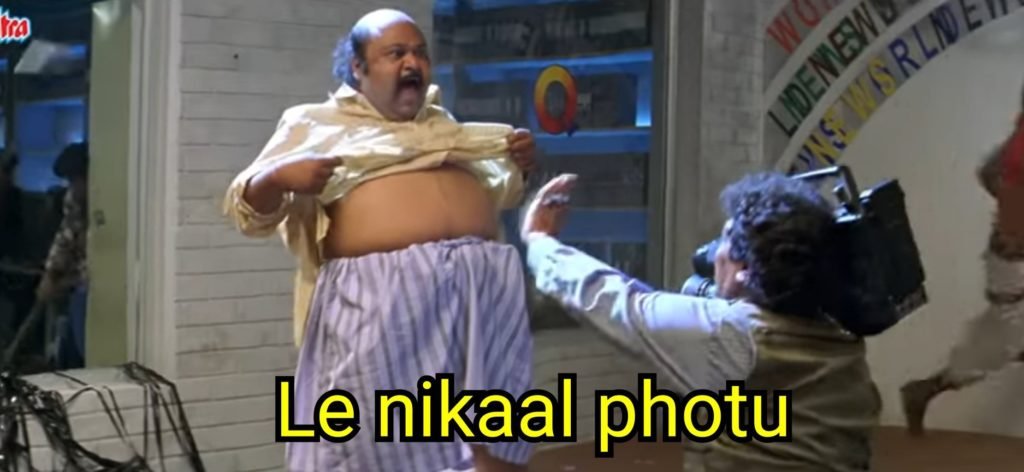 ---
Aap Zyada Jante Hai Aap Keh Rahe Hai To Sahi Hi Hoga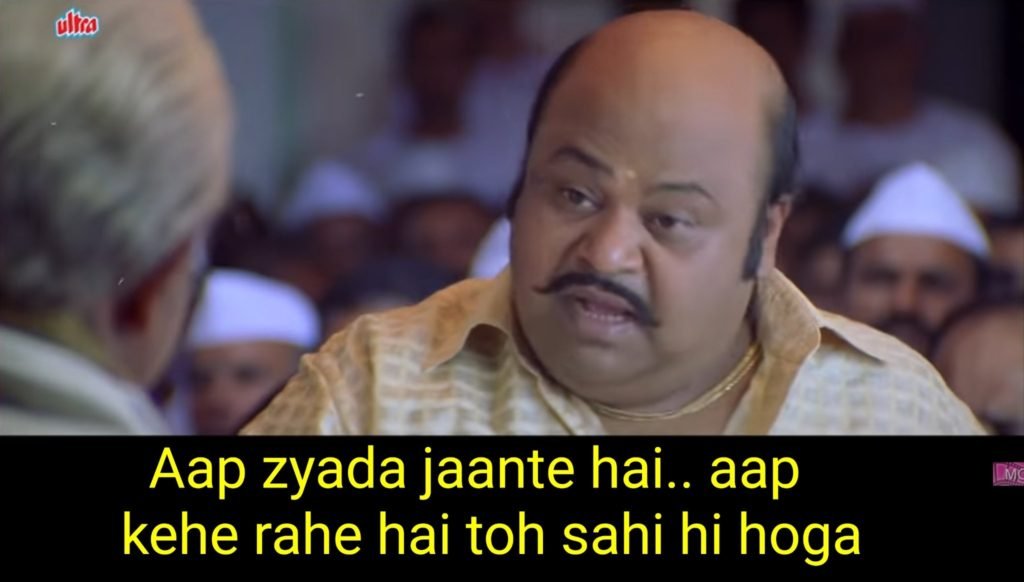 ---
Nayak Movie Meme Templates
---
Kar Kya Raha Hai Ye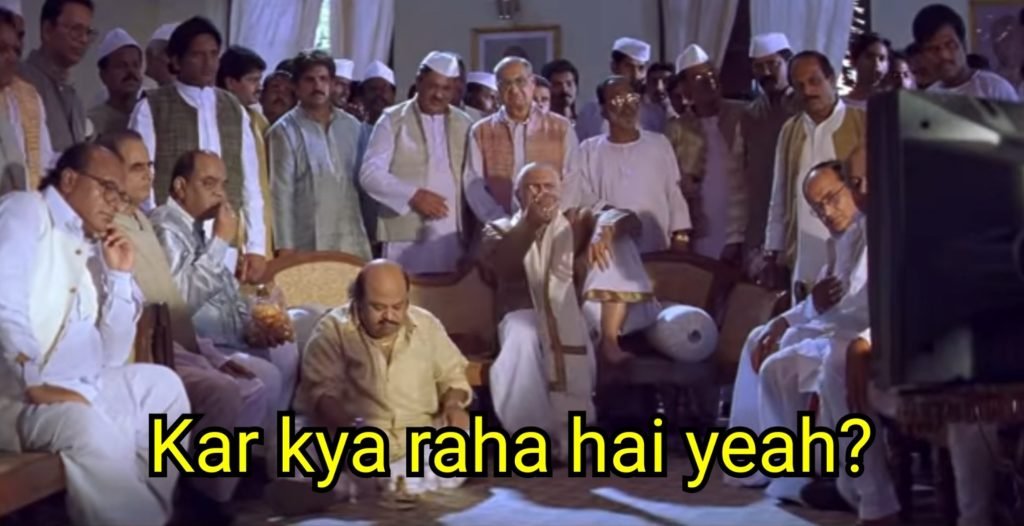 ---
Pehli Hi Ball Pe Sixer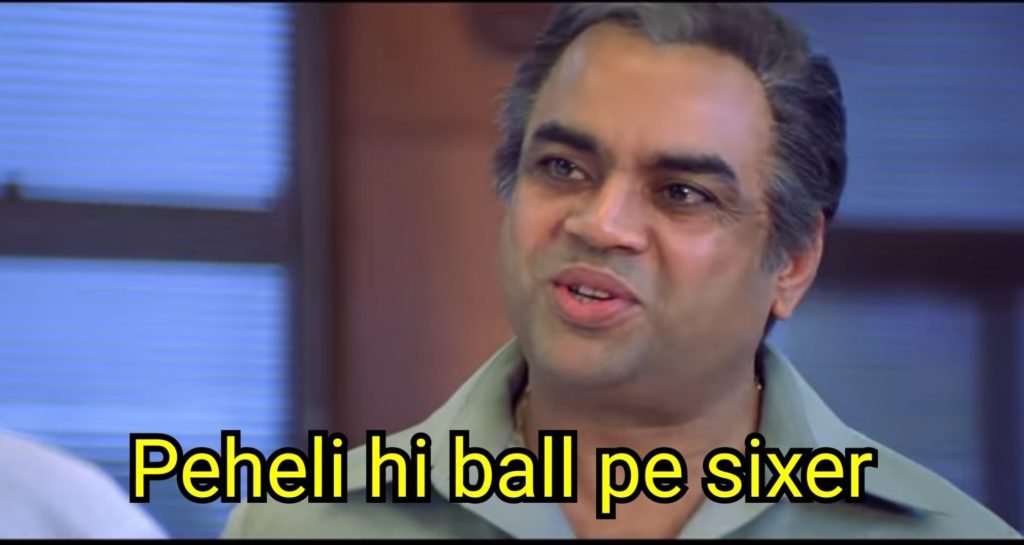 ---
Nayak Movie Meme Templates
---
Nanga Karke Nehela Raha Hai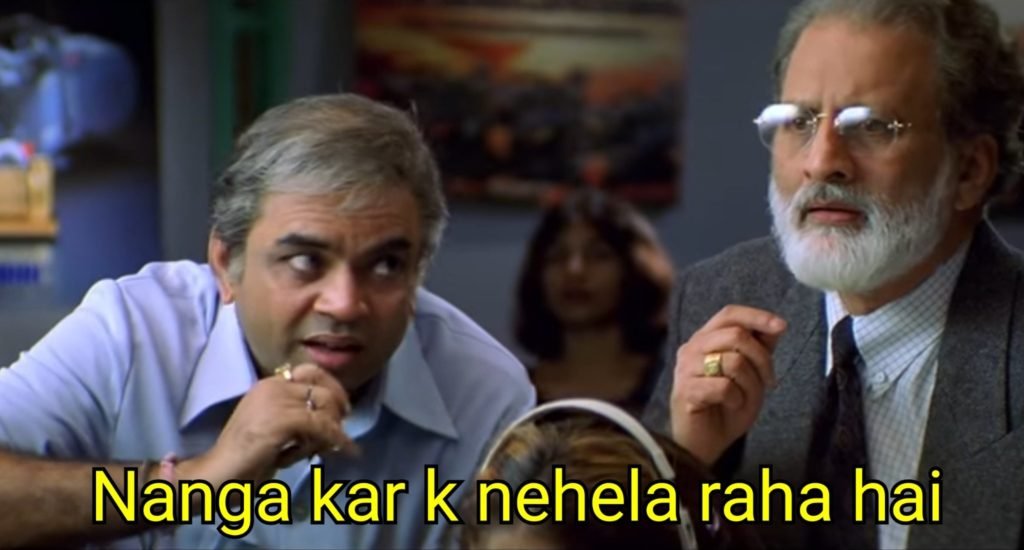 ---
Saabash Pura Ka Pura Dho Daala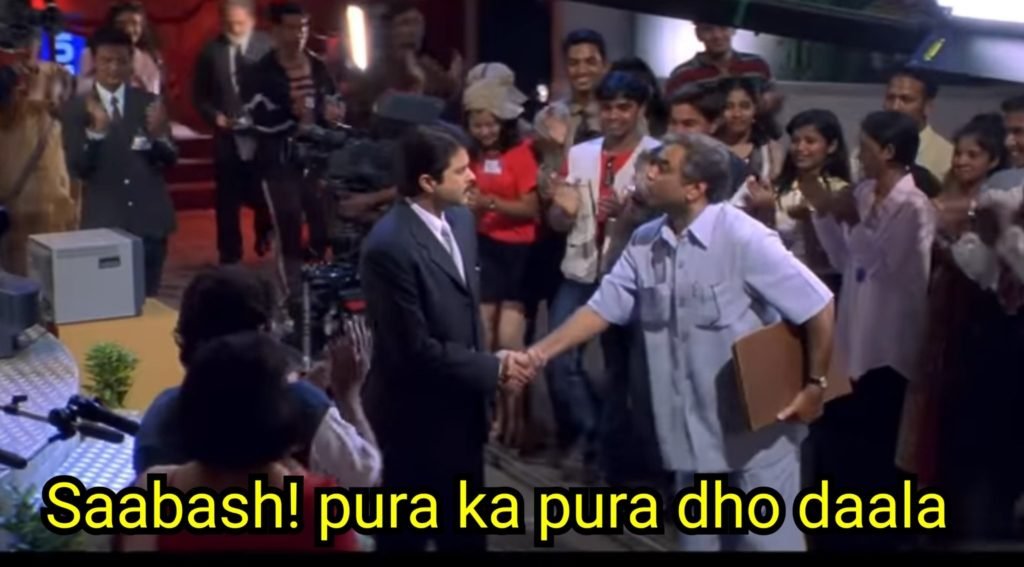 ---
Ye Hai Worldcup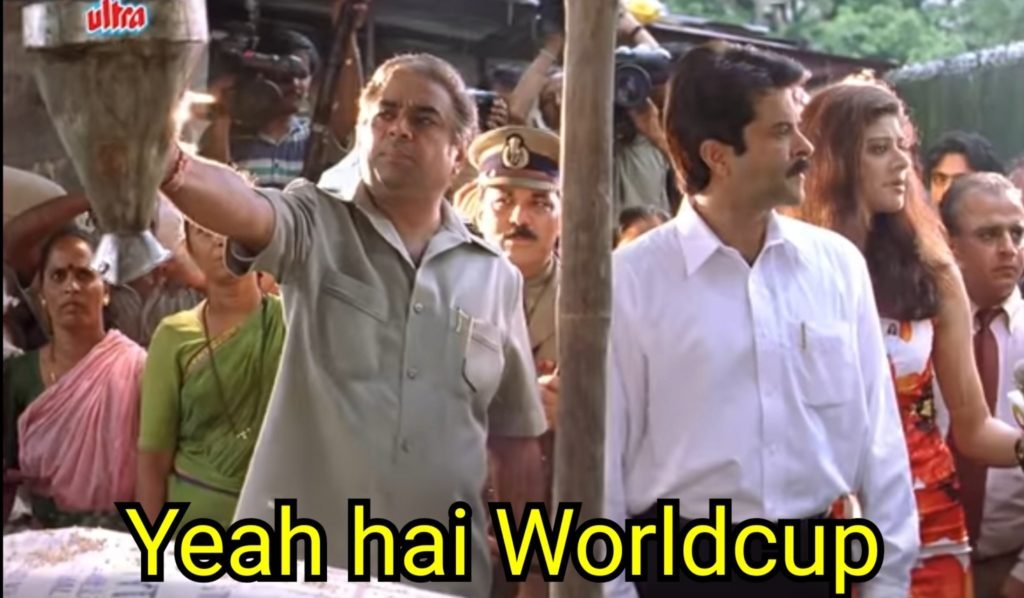 ---
Nayak Meme Templates
---
Abhi Hote Hi Honge Sahib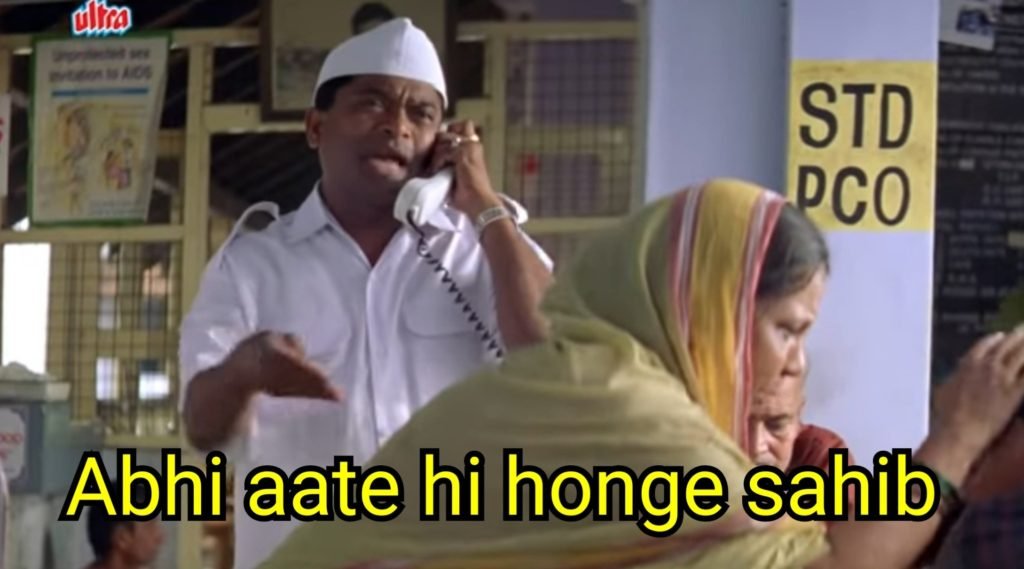 ---
Us Din Aapne Kuch V Nahi Kiya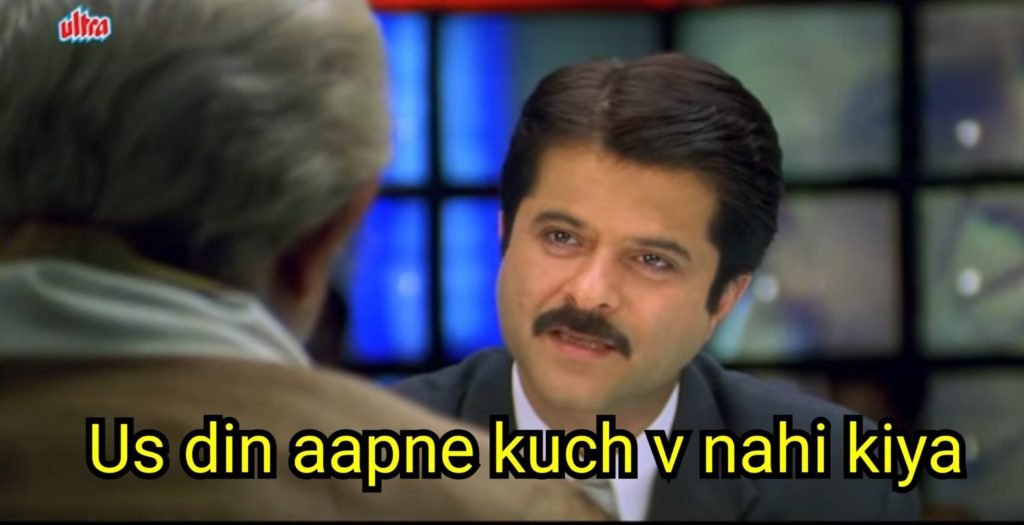 ---
So I hope our this collection was also useful for you. Give it a thumbs up and share with your friends. For more latest and best quality Indian meme templates, Stay Tuned with us !!
Thank You !!
---