So here's our exclusive collection of Sacred Games 1 Meme Templates along with short summary. Here we have 40+ meme templates for you.So what are you waiting for, grab it now.
---
Introduction – Sacred Games
---
Sacred Games is Netflix TV series based on crime, thriller and gangster world of Bombay.The show is based on the novel of same name written by Vikram Chandra and directed by Anurag Kashyap and Vikramaditya Motwani.
There are 2 seasons of Sacred games, one released in July 2018 and second in August 2019 consecutively.The series revolves around rise of a gangster in metropolitan,his crime world journey,betrayal ,religious conflicts,love life and worse dark side of any criminal.
Obviously, due to complicated story line it contains various characters which are starred by Saif Ali Khan, Nawazuddin Siddiqui, Radhika Apte, Elnaaz Norouzi, Pankaj Tripathi, Kalki koechlin, Ranveer Shorey, Surveen Chawla and many more.
---
Sacred Games 1 Trailer
---
Sacred Games 1 Meme Templates
---
Apun hi bhagwan hai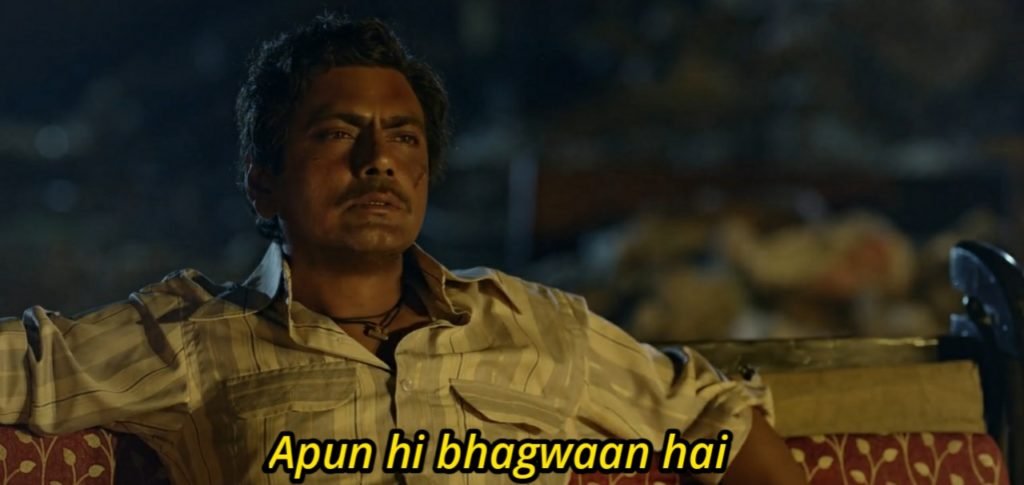 Mereko Shaadi Karneka Hai
---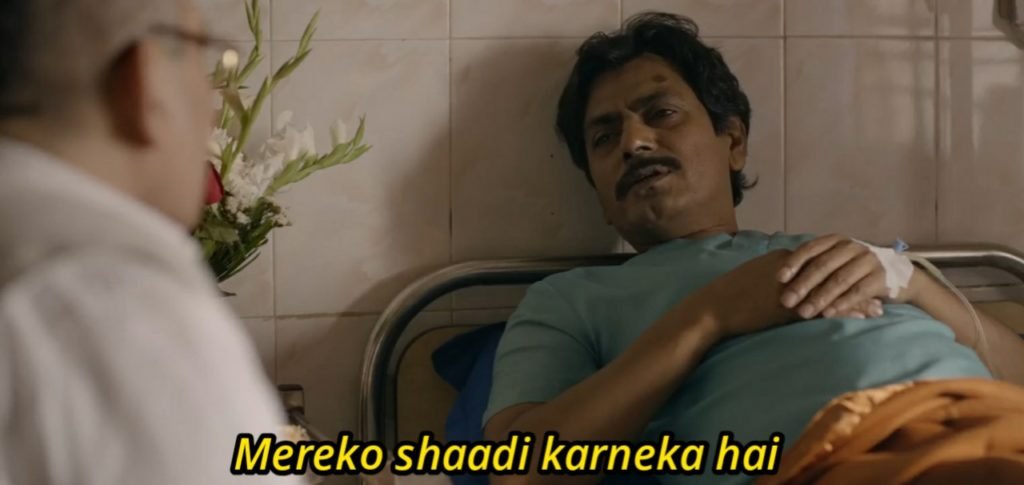 ---
Bina Aam Khole Guthli Nikal Sakti Hai Mai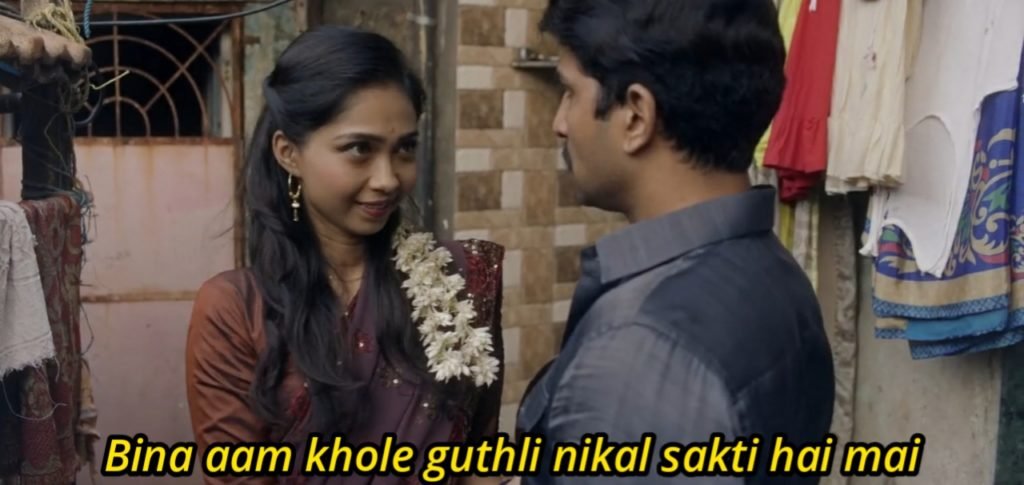 ---
CHARACTERS
---
Sartaz Singh – Police Inspector
Dilbag Singh – Sartaz's Father
Ganesh Eknath Gaitonde – Gangster
Kuku – Gaitonde's 1st Love
Anjali Mathur – Police Analyst and RAW agent
Jamila/Zoya Mirza – Gaitonde's girlfriend
Deepak Shinde/Bunty – Most trusted person of Gaitonde's gang.
Guruji – Spiritual Guruji who dreams to create new world.
Suleiman Isa – Arch-Enemy of Gaitonde
Batya Abelman – Most trusted disciple of Guruji
Bipin Bhosle – Home Minister
---
Sacred Games 1 Meme Templates
---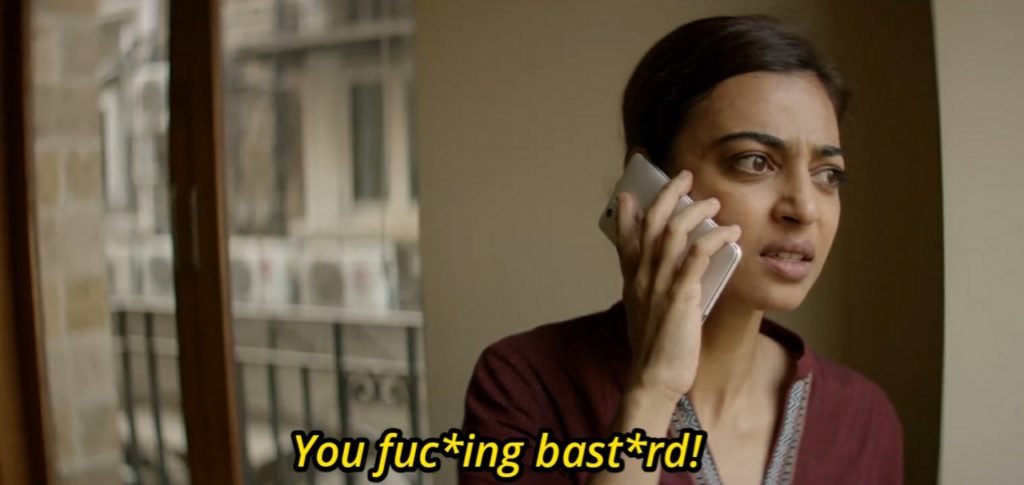 ---
Pandit Ko Bulale Mai Shaadi Karega
---
Hum Dono Fail Hai
---
PLOT – Sacred Games 1
---
Rise of criminal from his childhood is shown.Life in early Bombay,gangsters and their gang-wars,Black Marketing and smuggling are represented perfectly.Hindu-Muslim Conflict are also shown.The series is centered at point that what can happen when a Mastermind person unites people from all background like politician,Police department,Terrorist,Underworld Criminals and decides to sow a poisonous seed whose effect will take place in upcoming time.It was showed that Guruji was person of high patience and master of tactics.He remains hidden in the secrecy but rises various situations which gave result as he wished and controlled all activities like a puppet master whose puppet were Gaitonde,Isa,Bhosle,Malcolm,Batya and all others.
Show also gives a idea how women can break a men deeply into pieces.Women like Batya,Jojo,Kuku,Megha(sartaz'z ex-wife),Kusum Devi Yadav,Kanta Bai,Jamila and many more were in powerful position in their life and they manipulated all situations perfectly as they wished to get result.
---
Sacred Games 1 Meme Templates
---
Ye Kachra Kahan Se Aata Hai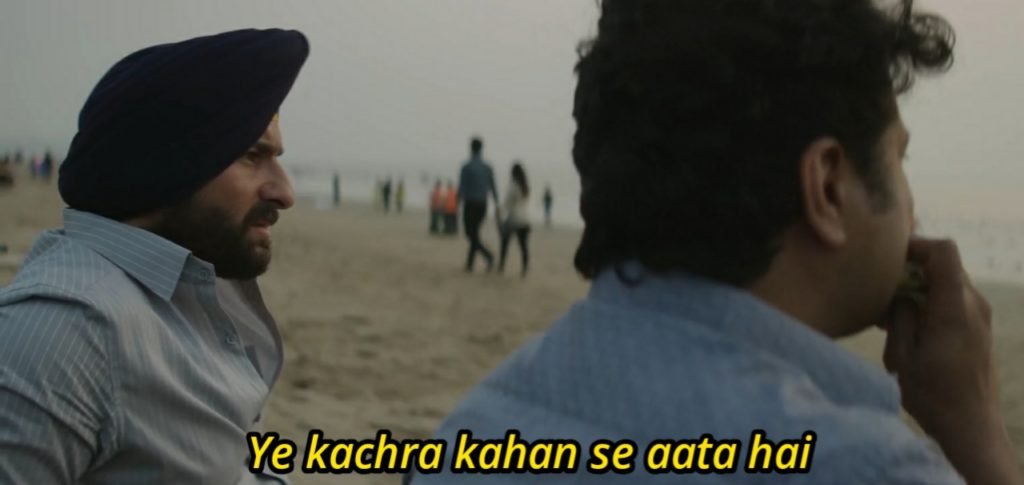 ---
Mai Sab Sort Out Karunga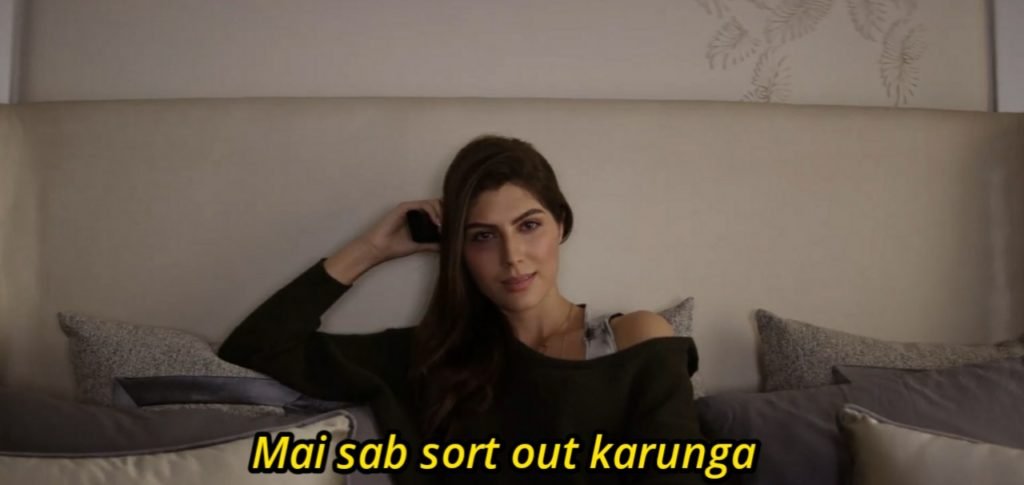 ---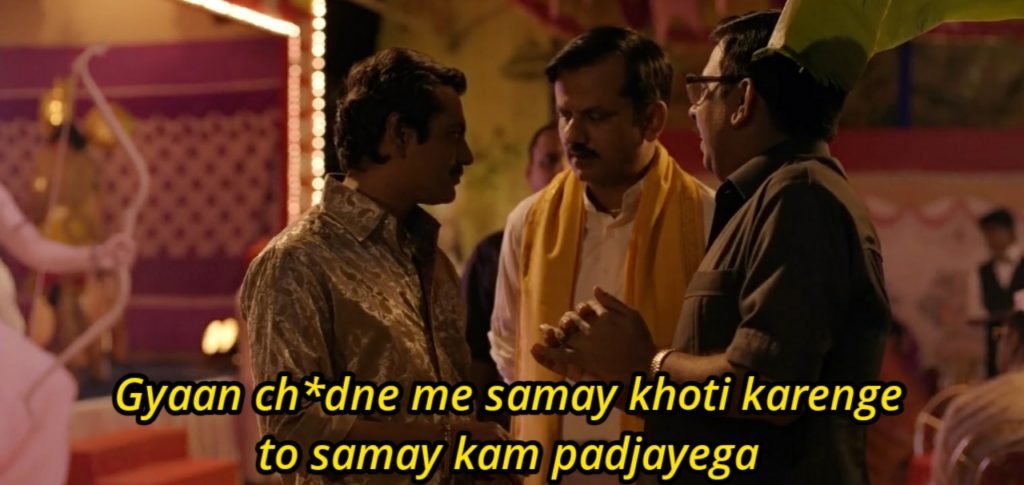 ---
Sacred Games 1 Meme Templates
---
Teetar Ke Do Aage Teetar, Teetar Ke Do Piche Teetar
---
---
Jahan Se Khaoge Wahin Se …. Padega Fir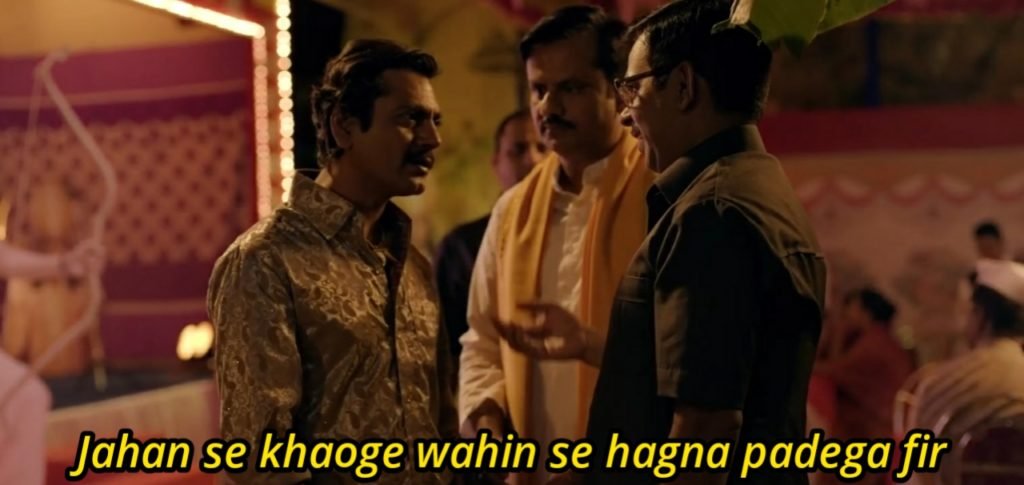 ---
Sacred Games 1 Meme Templates
---
Apun Ko Pata Tha Ab Police Aayegi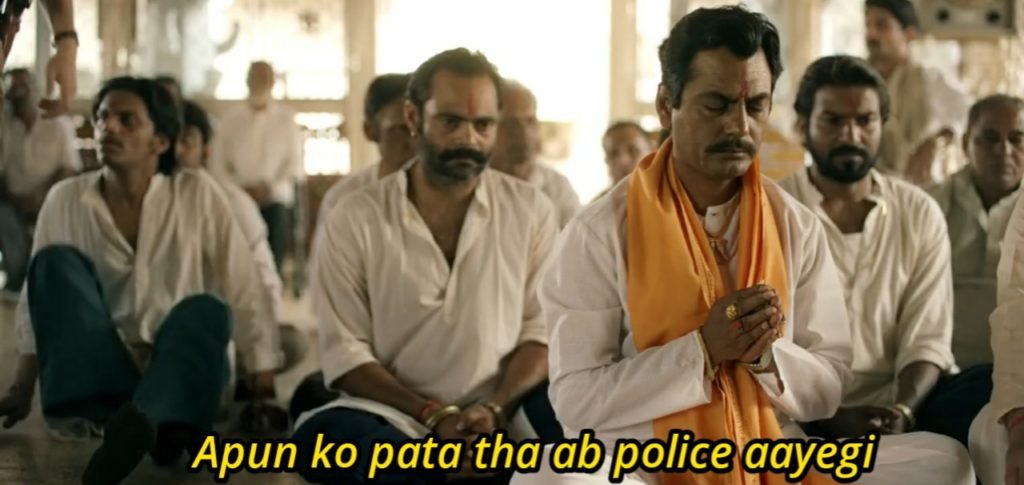 ---
Yeh Aadmi Kutta Hai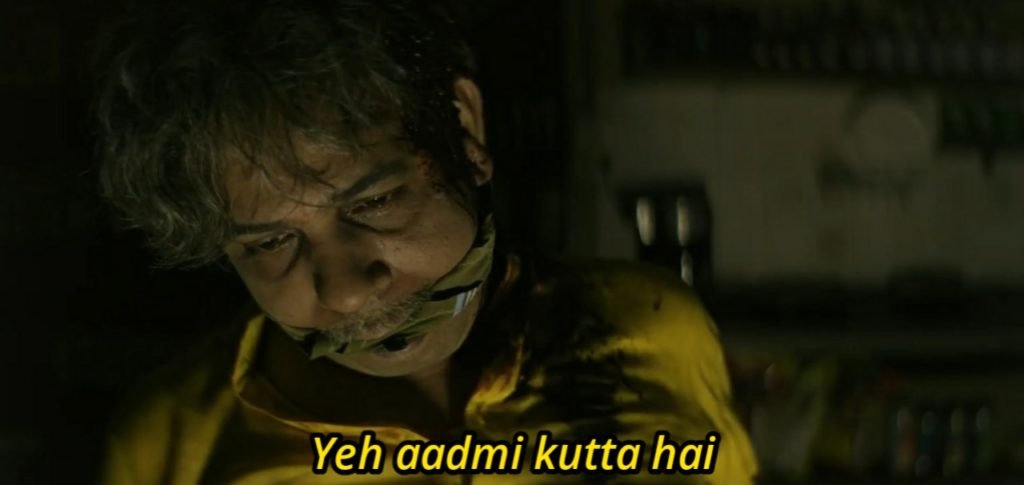 ---
I Don't Trust You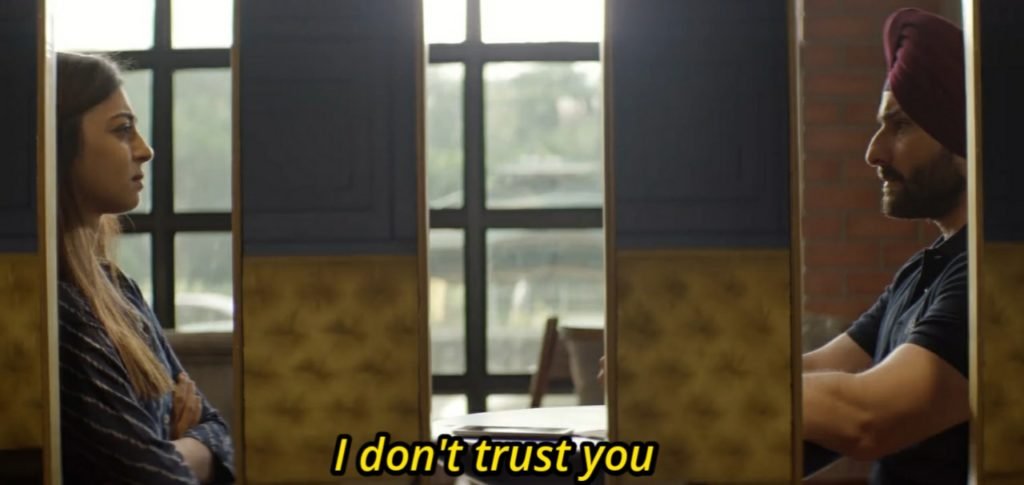 ---
Sacred Games 1 Meme Templates
---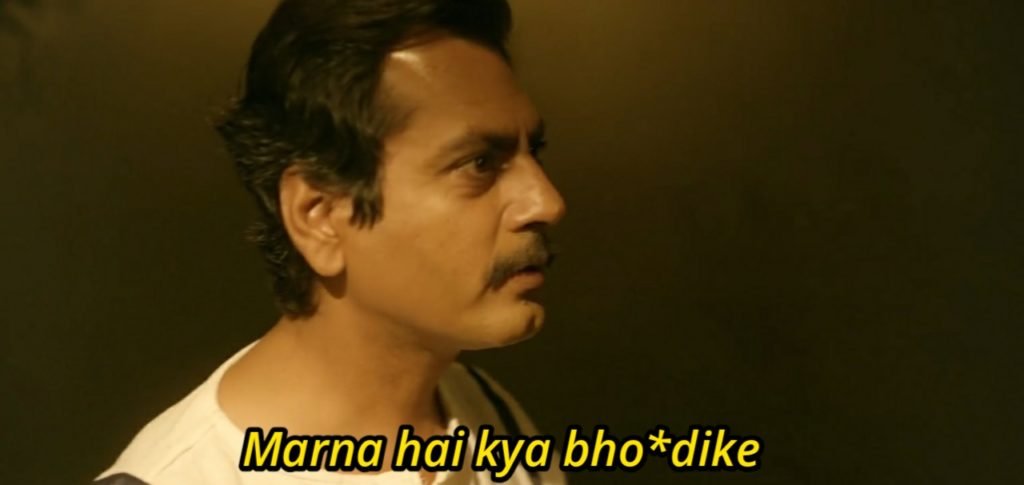 ---
Marna Hai Tereko Darr Nahi Lagta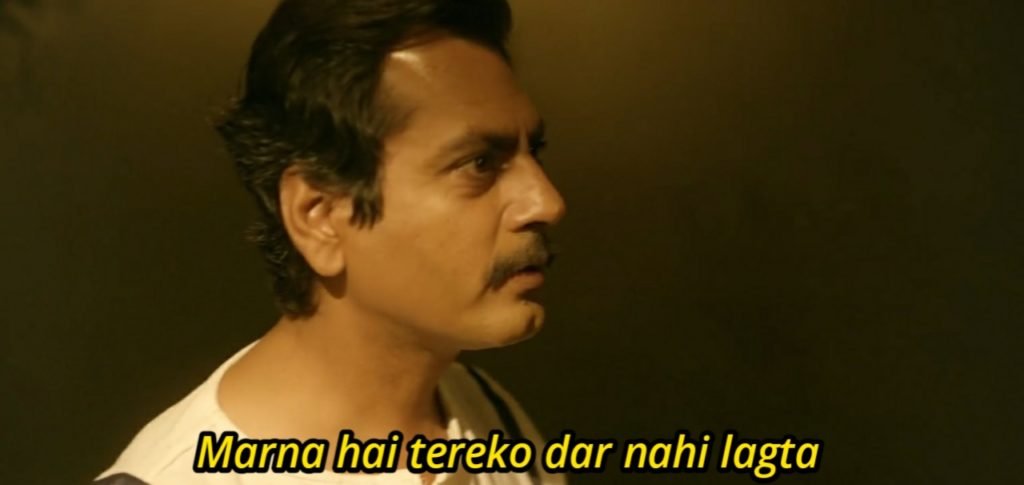 ---
Sambhal Apne Tatto Ko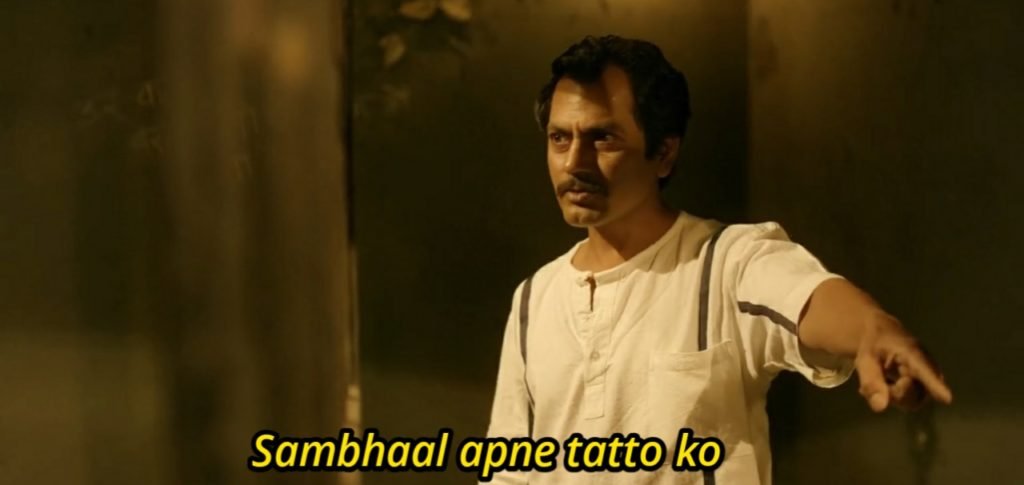 ---
Sacred Games 1 Meme Templates
---
Dhokha Usne Diya Hai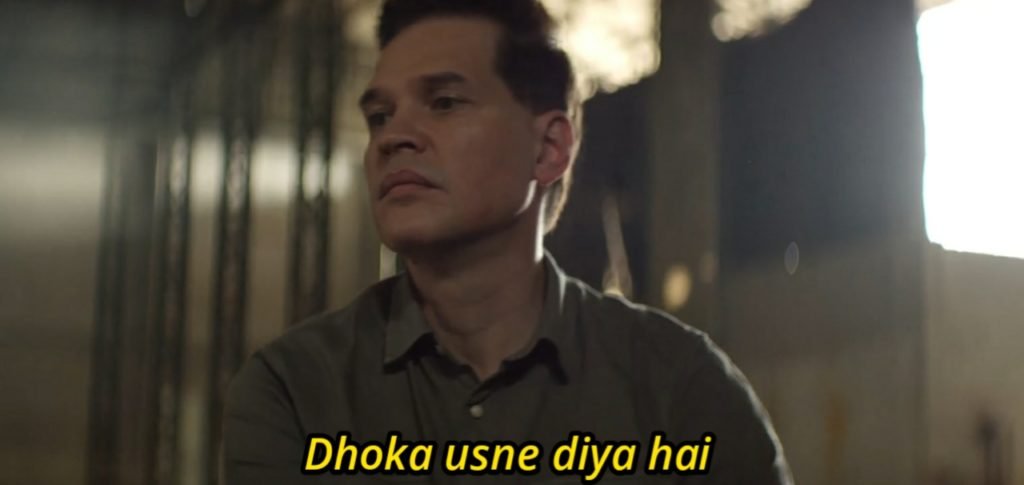 ---
Tereko Kya Lagta Hai Mai Chutiya Hai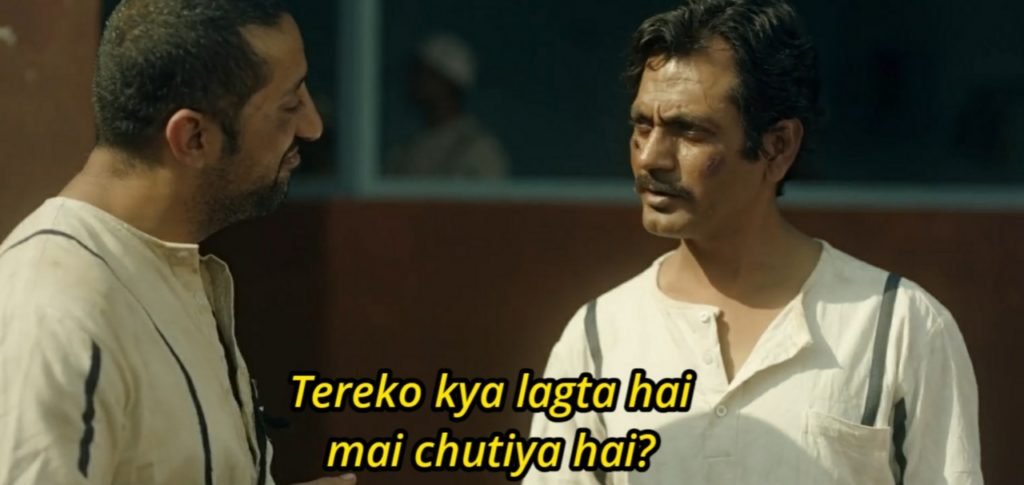 ---
Konsi Bhasa Hai Ye ?
---
Sacred Games 1 Meme Templates
---
Maar Hi Daaloge Kya?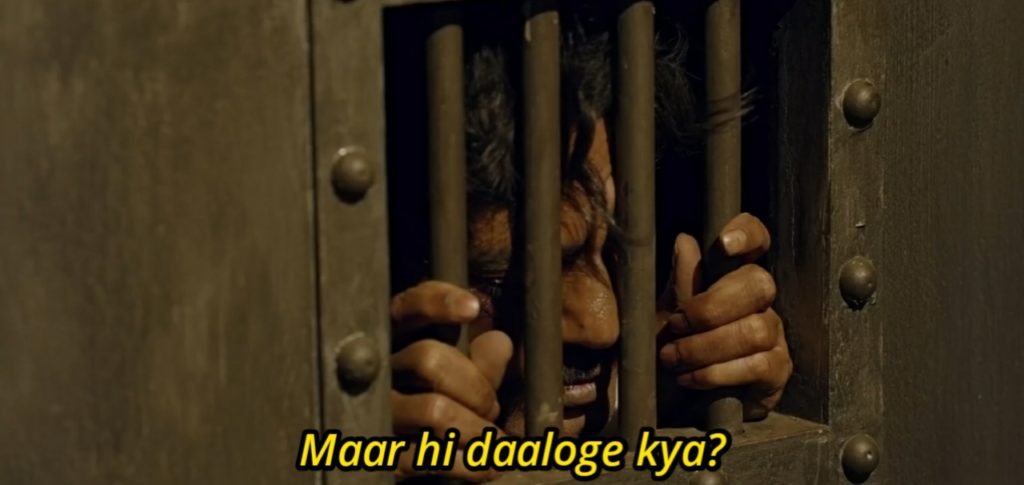 ---
Mai Nahi Bachega Idhar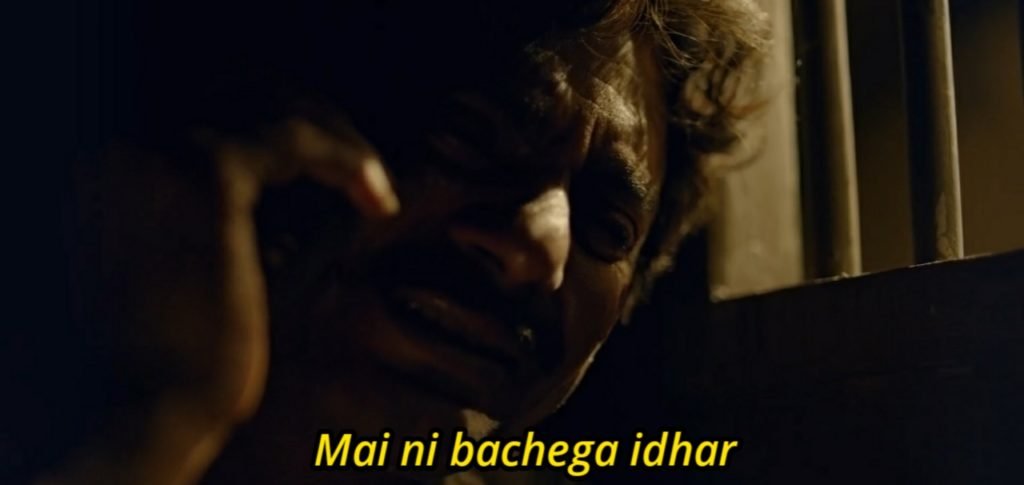 ---
Desh Sankat Mai Hai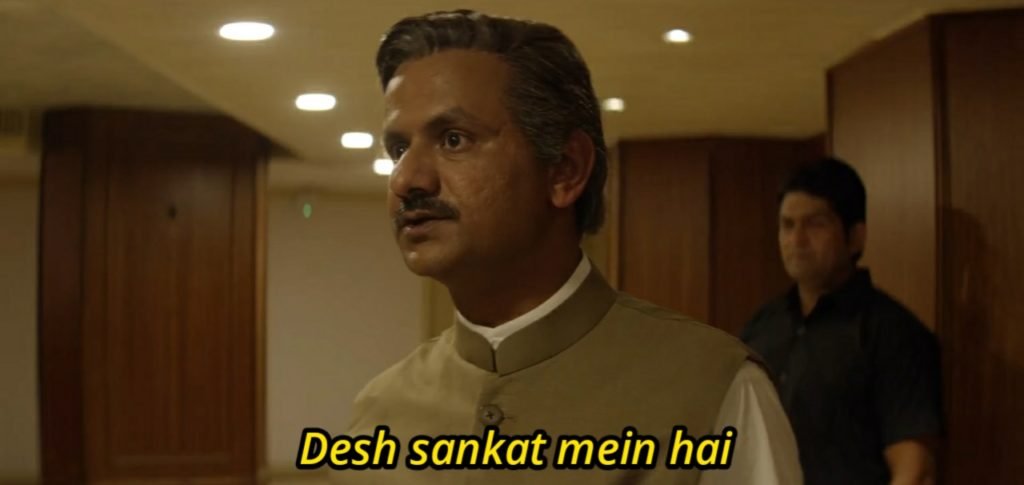 ---
Sacred Games 1 Meme Templates
---
Ab Apun Ko Naya Dharam Maanta Tha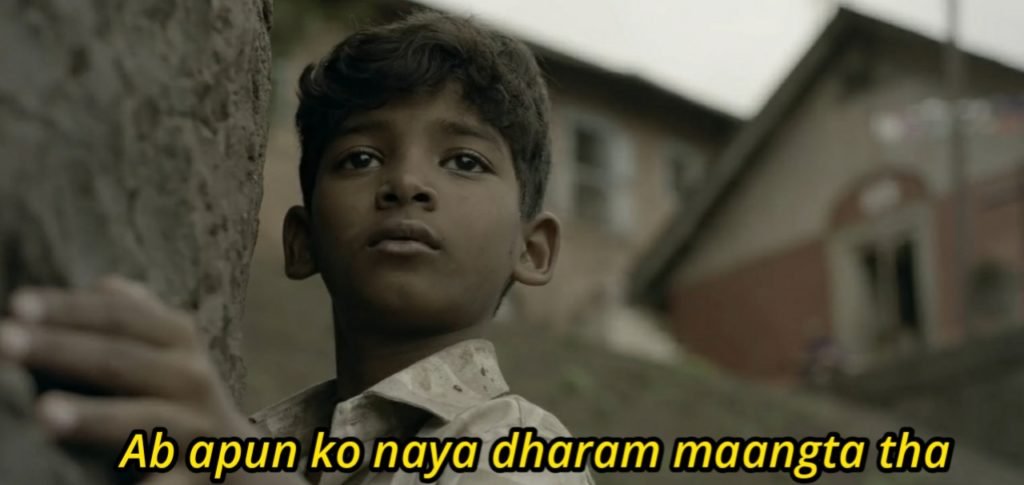 ---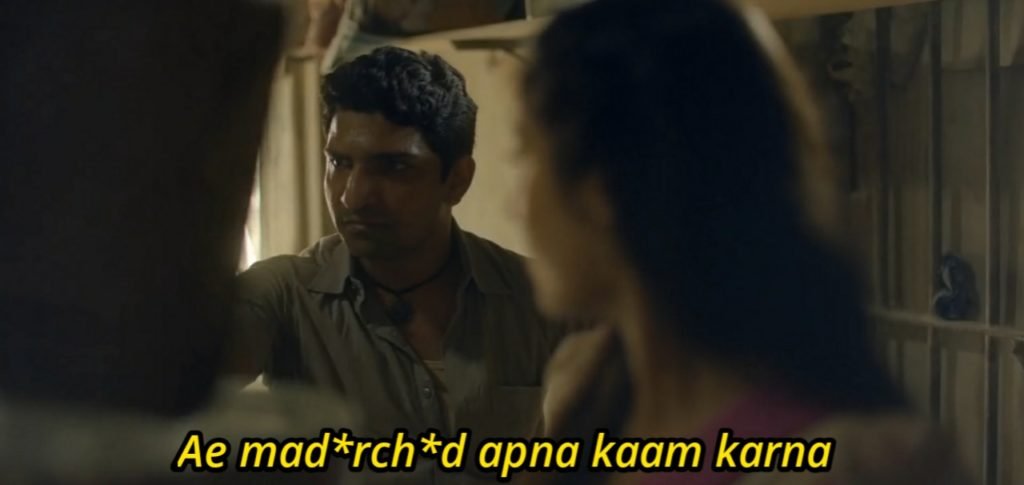 ---
Apun Aswathama Hai Kabhi Ni Marega
---
Sacred Games 1 Meme Templates
---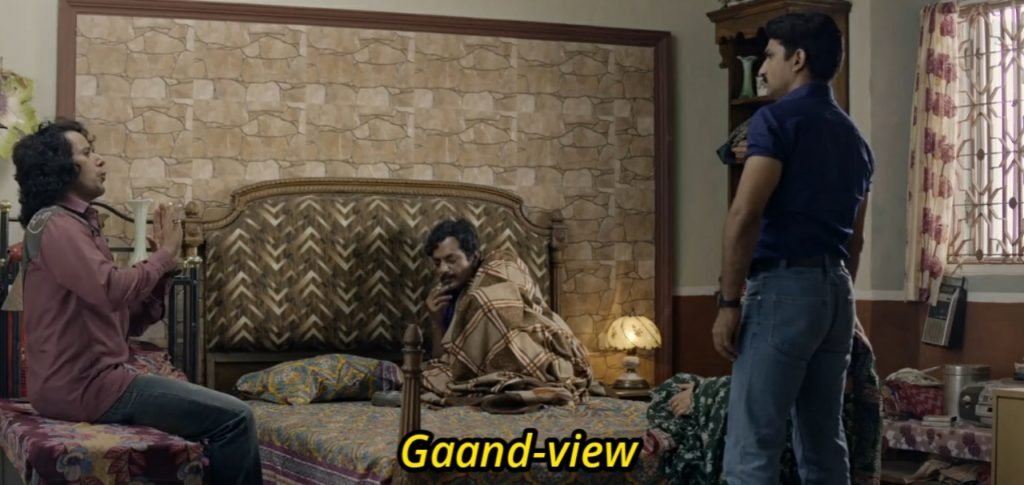 ---
Atapi Aur Vatapi Do Daitya The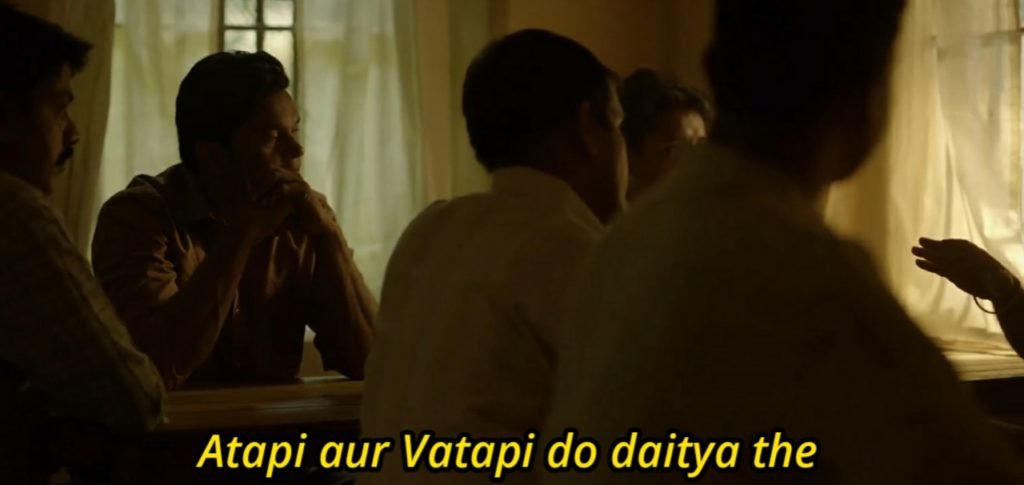 ---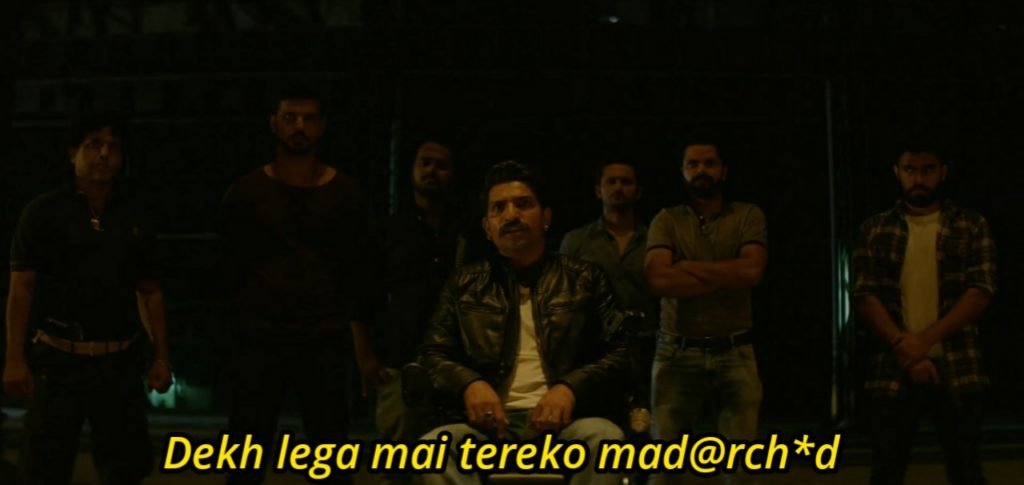 ---
Sacred Games 1 Meme Templates
---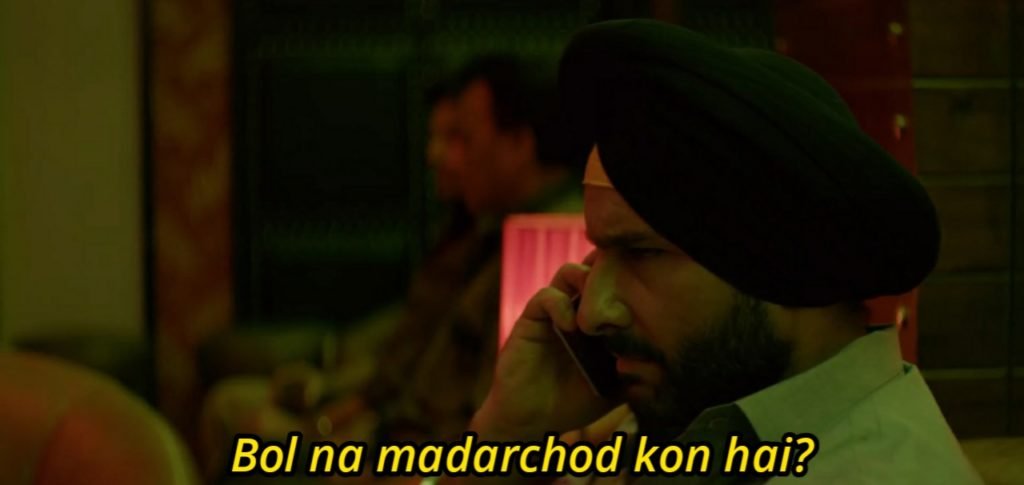 ---
Bhikari Nahi Hai Apun Bahot Paisa Hai Apne Paas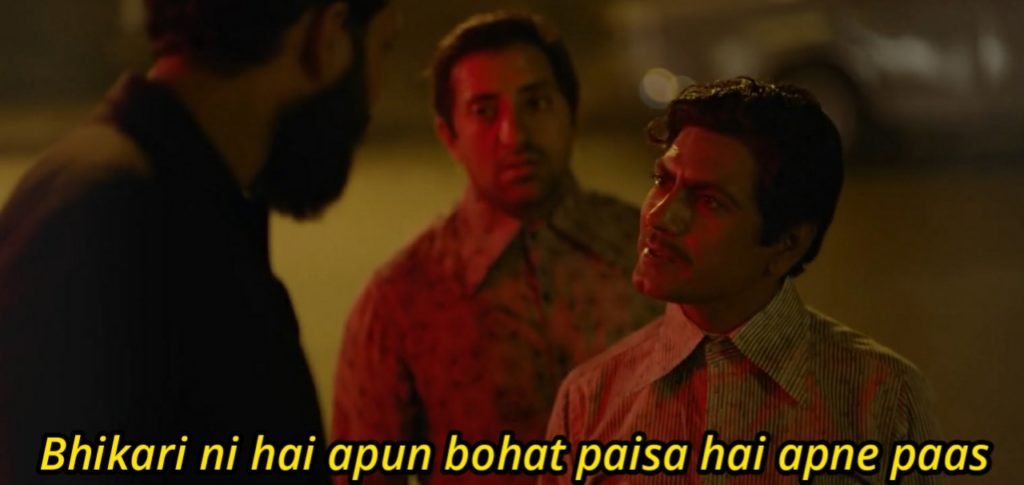 ---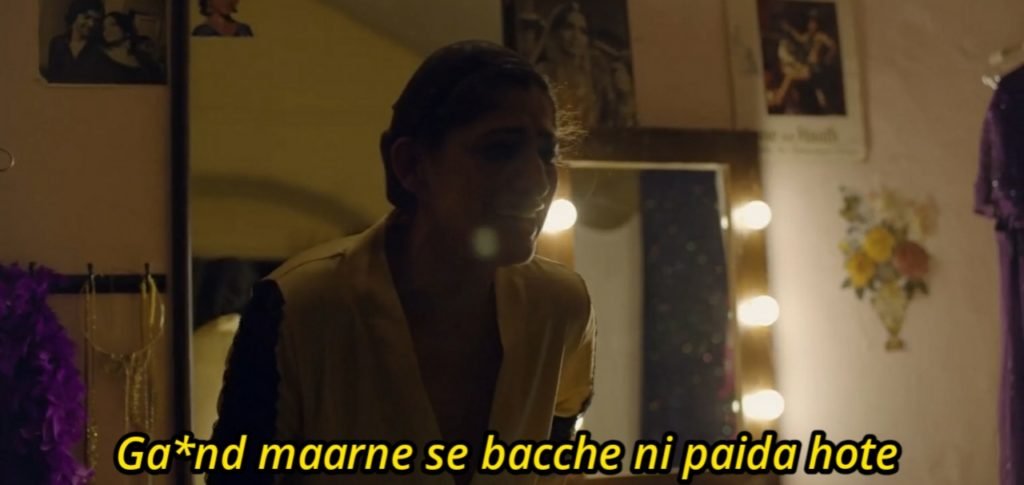 ---
Sacred Games 1 Meme Templates
---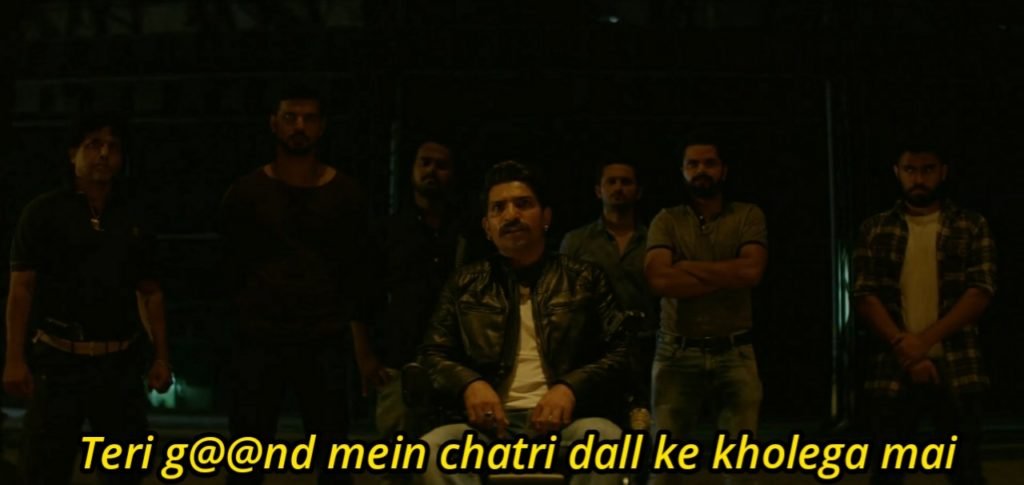 ---
Garam Paani Ki Jagh tel Daalungi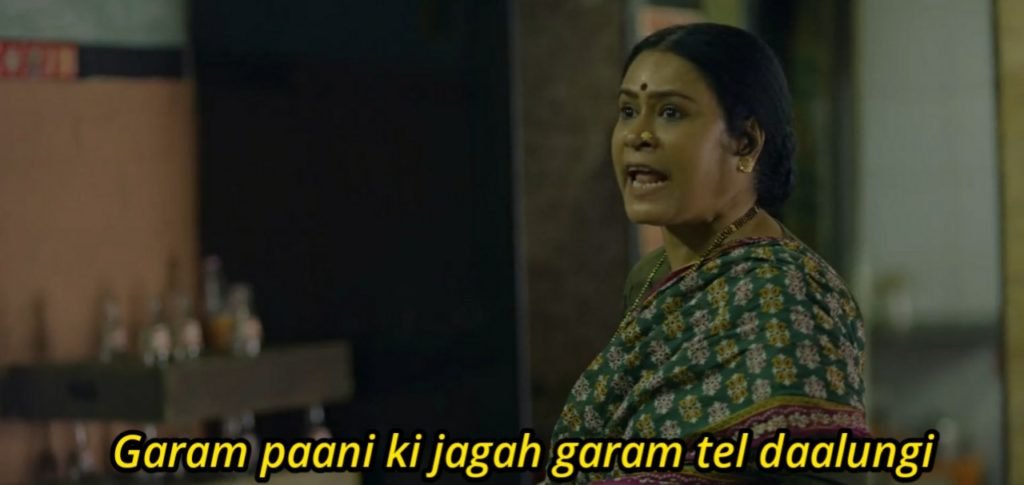 ---
Jaake Dekh Record Me Kon Hai Insaan Hai Ya Bhagwaan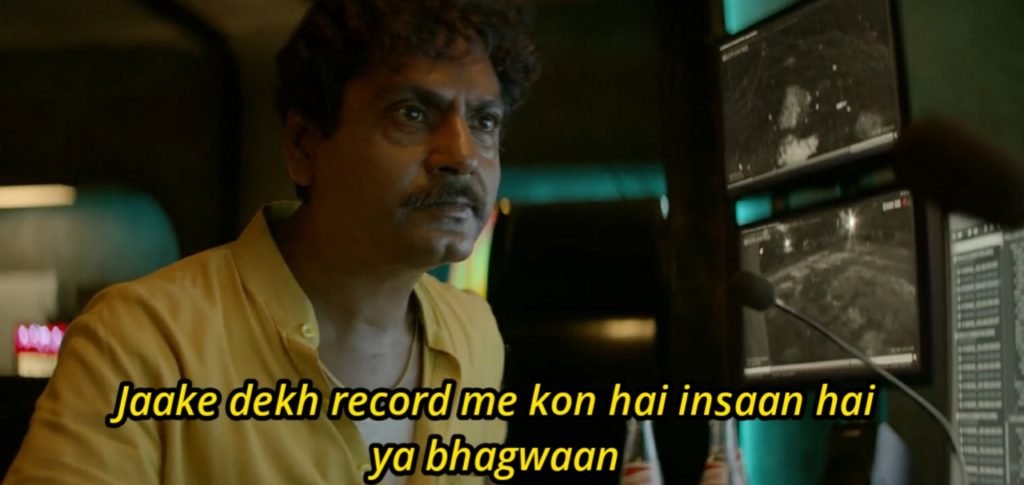 ---
Sacred Games 1 Meme Templates
---
Jab Tak Ye Khel Khatam Ni Hoga Apun Idharr-ich Hai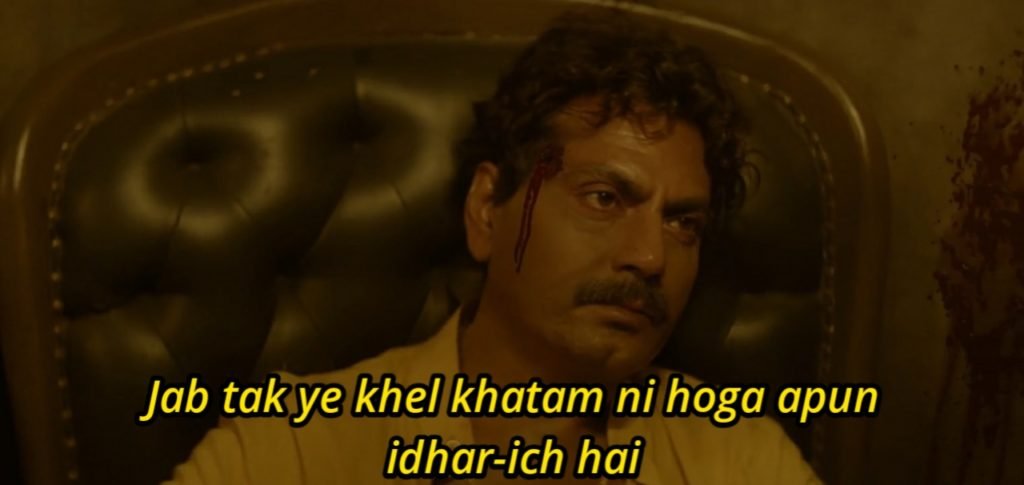 ---
Khada Bhi Hota Hai Uska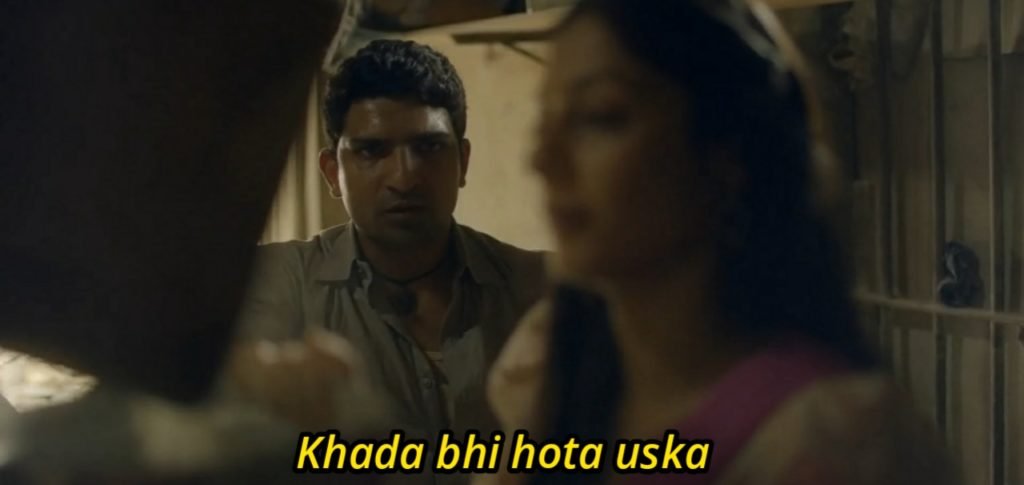 ---
Lagta Hai 6 Janam Phle Ki Baat Hai
---
Sacred Games 1 Meme Templates
---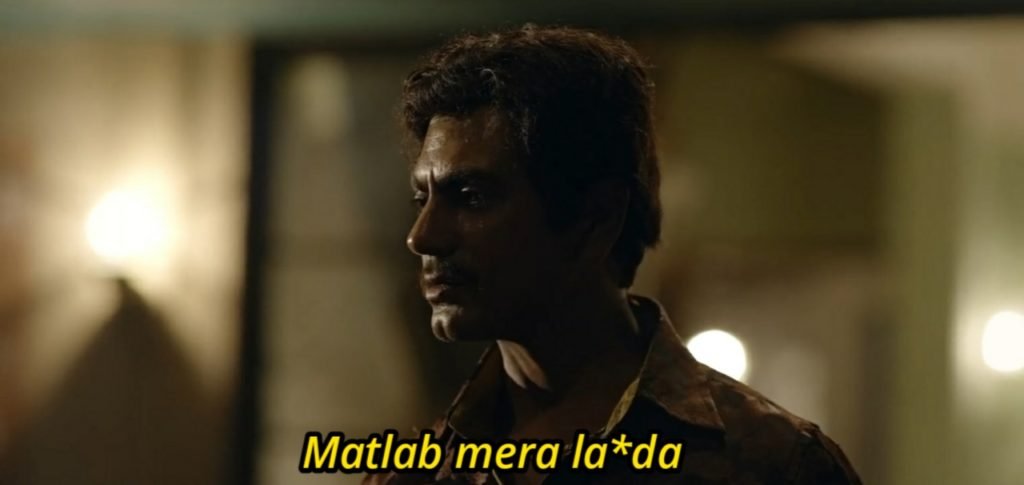 ---
Nai De Sakti Mai Baccha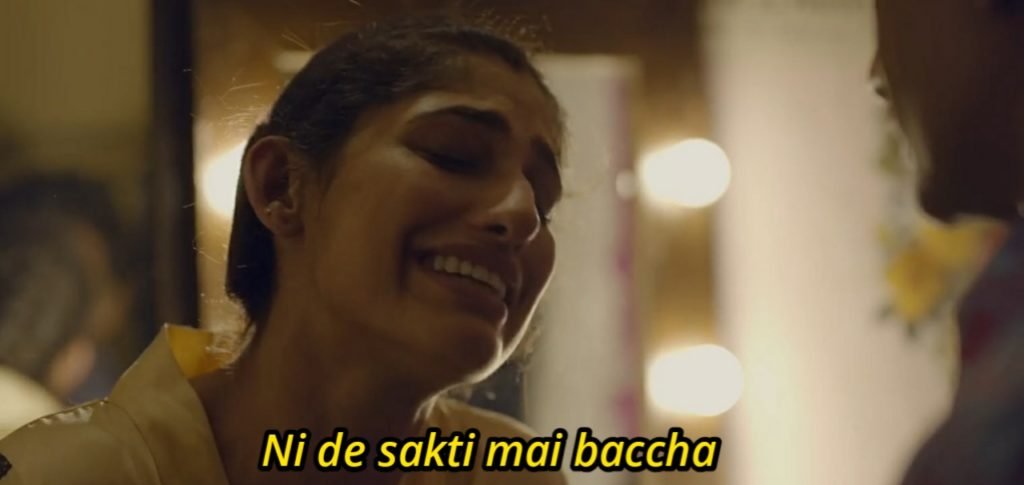 ---
Paka Mat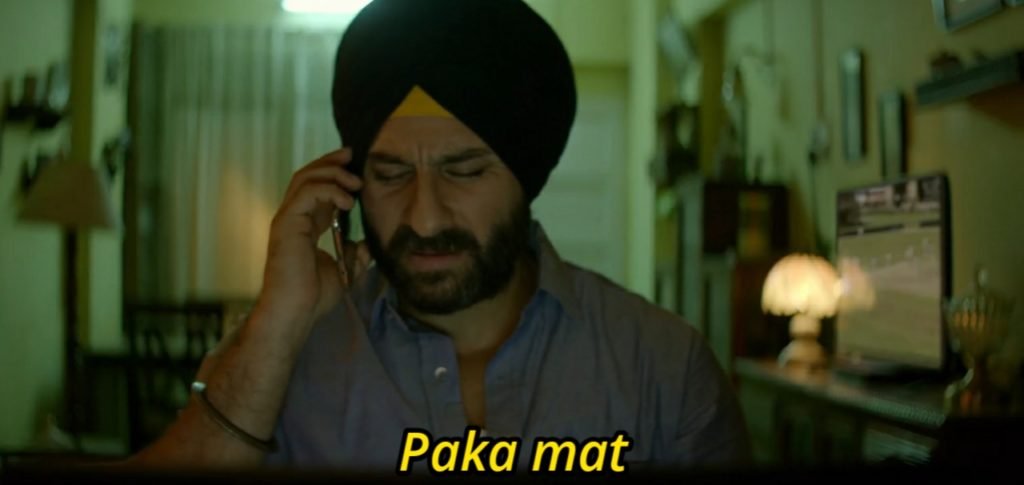 ---
Sacred Games 1 Meme Templates
---
Pichli Baar Kya Bola Tha,Awkaat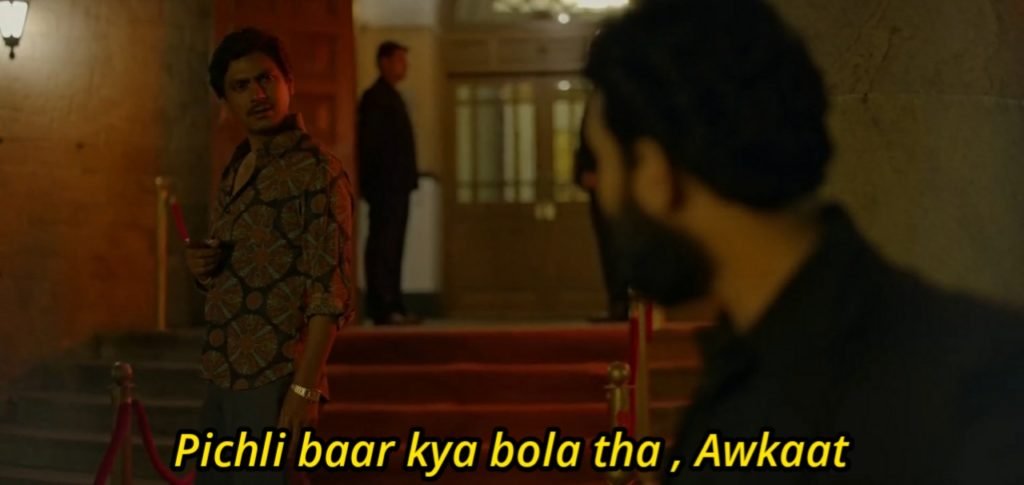 ---
Kukku In Bathroom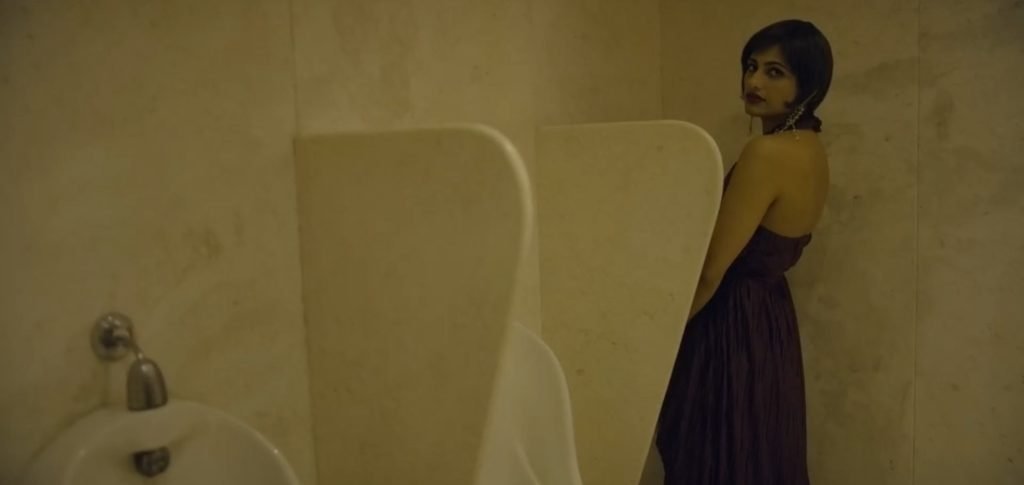 ---
Tujhe Kaise 20 Saal Banaya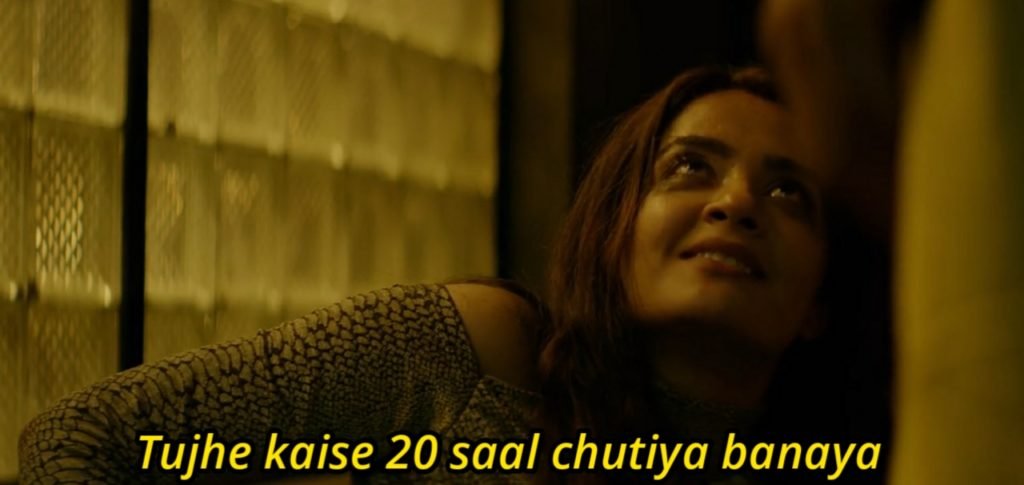 ---
SUMMARY OF THE SHOW
---
Sartaz Singh is a Suspended Police Officer who is depressed with his life because of divorce and doesn't get any supports from his department or seniors either.
He gets a call from unknown source that his city Mumbai/Bombay will be in ruins in next 25 days and warns to save it.So in order to prove his worth in department he tries to track the caller and reveal out all secret.The caller told him his name is "Ganesh Gaitonde" who was ex gangster of that city and people ussd to tremble with his terror.
However, 2 stories started to run parellely in the show : one was Gaitonde's history and other was present chaos of city with sartaz's struggle.Gaitonde told him that he is his father's old friend and can't trust anyone other than him.
---
Investigation begins…
---
Anjali Mathur,a RAW agent investigating another case invites Sartaz to help her where they discover a lot of fake currency hidden in a flat supplied by Pakisatan's ISI.Later Sartaz finds connection between a Bollywood actress and Gaitonde's most trustwothy gang member Bunty .They persuade her to co-operate them in sting operation. Bunty caught her and their plan get failed but still they manage to catch him and keep him secretly outskirts' safehouse but firing take place there and Bunty got killed by DCP Parulkar's Order.
Later Sartaz tries to find out connection between his father Dilbagh Singh and Gaitonde.Anjali and he both work hard to find out more names in upcoming attacks but both of them get kidnapped by a mysterious man .Kidnapper shots Anjali and tortured Sartaz by cutting his finger.The kidnapper was Malcolm Mourad who reveals that a big religious conflict will happen in his city and to ignite this fire a lot of ammunation and weapons are already supplied in city.Sartaz get rescued by police but he warns him to stay alert and out of this planning.
---
GAITONDE'S LIFE :
---
Gaitonde considered his life a tragedy from the childhood when he killed his mother but mistakenly father got arrested and punshied for the murder.Later he leaves his house to join crime world.He joins a gang which illegally smuggles gold from black market.To reach new heights in crime world he killed their leader and takes all gold from him.He came to Bombay to start his empire from the slums but initially get beaten by various policemen and politicians powerful than him.
In the Bombay he met many loyal gang members including Bunty, Chota badariya, Bada Badariya and many more.He also saw kuku and fell in love but get insulted for his level and slum background.He challenges the leader of Gangster : Suleiman Isa which starts Rivalry between them.
The Gaitonde later firms his grip on Bombay by making team with Police department and local politicians with later becomes Home Minister of Bombay.
---
Reason for gang war :
---
Due to Babri and Ayodhya incident Isa bombed various places in Bomaby which harmed Gaitonde too. Thus Gang war between them increased and both faced loss of lives of their gang members.On Gaitonde's marriage day Isa attacked on his Villa and killed all his lovely ones inlcluding kuku.This shocked Gaitonde and he decides to marry his maid and promised to take revenge someday.
After some conflicts the police gets strict and arrested all Underworld Mafias including Gaitonde and his gang members.Isa leaves the country but Gaitonde was facing torture everyday in the prison where he met Dilbagh Singh who fed him when he was starving to death.He remembers his favour and promised him to pay it off one day. In the Jail he talked with GURU JI over phone who promised him rescue him as he deserves a great life ahead.
---
After release from jail…
---
After releasing from jail he finds himself on a Cruise where he met KUSUM DEVI YADAV-an Indian secret agent who persuades him to work for Indian Government in Kenya.Gaitonde agrees to the deal and joined Drug smuggling world where he created a lot of chaos by creating multiple gang wars between rivals and opponents but he never felt himself independent as he was in Bombay.His all actions were controlled and under supervision of KD Yadav. There was still a spark in his heart which wanted to take revenge from Isa.
---
The conflict…
---
Later after few months he met with Guruji and joined his society. He met Batya there who was Guruji's trustworthy disciple and get impressed by peace of mind he achieved there. Guruji reveals his master plan how he wanted to create new world by destroying existing one with people following his path of getting peace. He planned for World War 3 by secretly doing an Nuclear Attack in the Bombay city and how Gaitonde will be their key to fulfill their aim.Those who were against this plan were assassinated that night by Malcolm.
After imagining horrible situation from that attack Gaitonde's love for Bombay rises up again and he decides to BAGAWAT .Therefore, his non-supportive acts created a conflict between their group. And after being a rebellion he killed the Guruji and elopes from there.After that, he hid in Nuclear Bunker and started to work on his plan to fail the Guruji's plan.No one was trustworthy at that time. Hence he called Sartaz Singh.
---
First episode : Sacred Games
---
In the first episode he shoots himself but Sartaz points out all the connection. He also figured out that how connection between his father and Gaitonde was started by searching old documents and other stuffs.
To get the inside information he decided to reach the depth of plan and it was the ASHRAM where all plan had originated. He joined Ashram and met Batya there who welcomed Sartaz and introduced about Ashram's vision and other informations.
Secretly he researched various locations in that place where he finds out their all hidden secrets of past by joining the links he had. Batya felt threatened but still she invited him to join their cult but he refuses and chose to save the city. He got a lead that Pakistani terrorist group including "Shahid Khan" are bringing Nuclear Bomb in the city whose permission is given by Home Minister and Police department. He reached at location on time and after various attempts he diffuses it successfully.
---
Sacred Games 2 Meme Templates
---
Kya Hum Dobara Koshish Kar Sakte Hai ?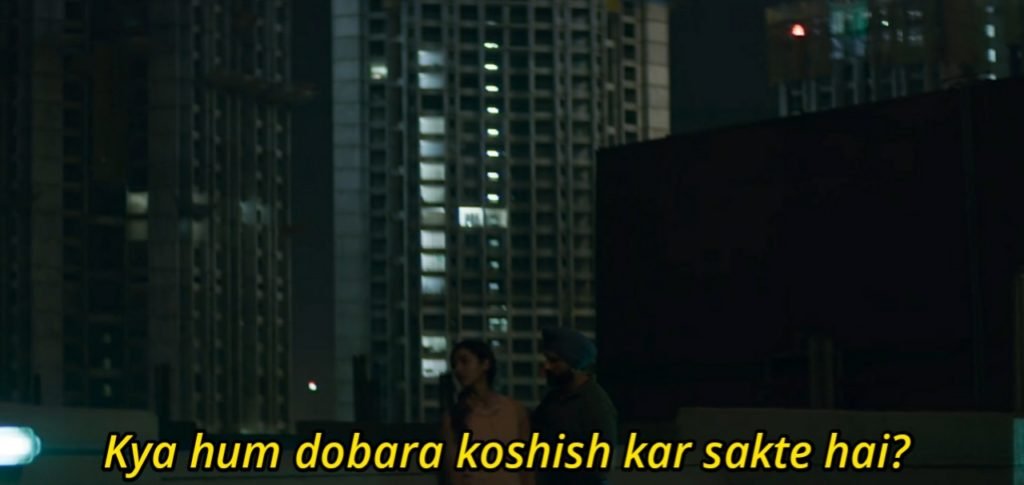 ---
Party Dede – Sacred Games 2 Meme Templates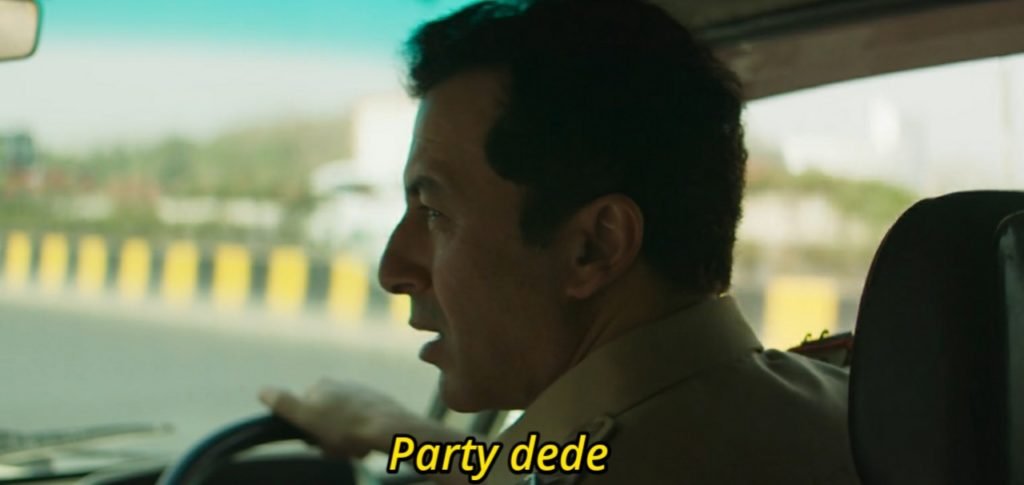 ---
Apun ko bas marni thi- Sacred Games 2 Meme Templates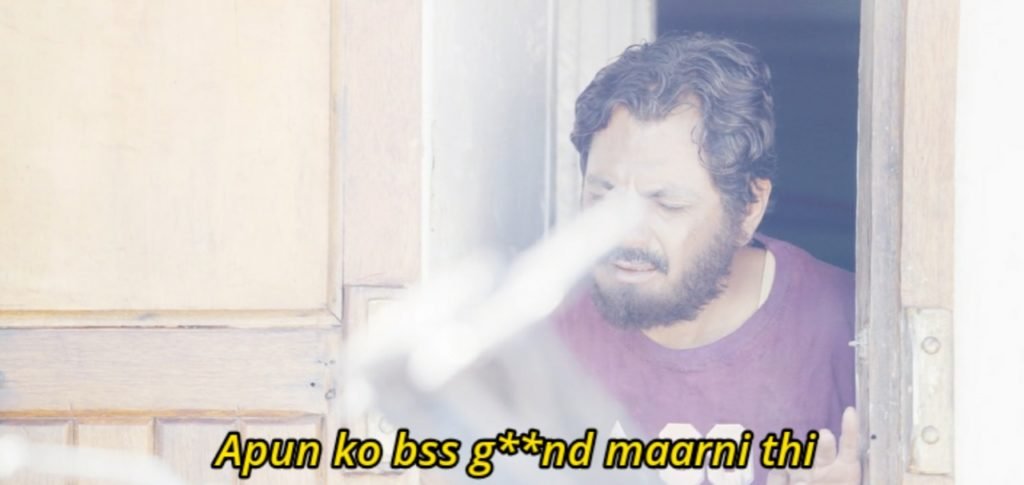 ---
Kamre Me Koi Aaya Toh Nahi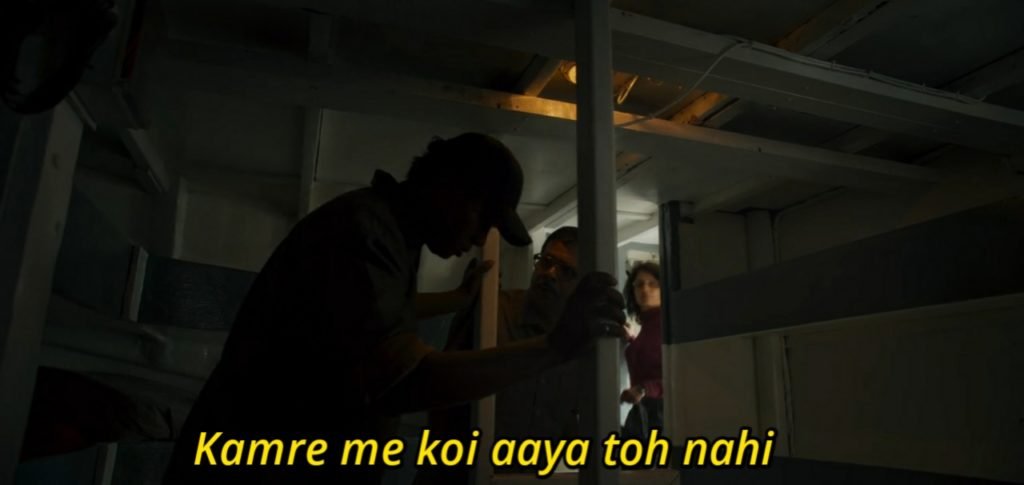 ---
Sacred Games 2 Meme Template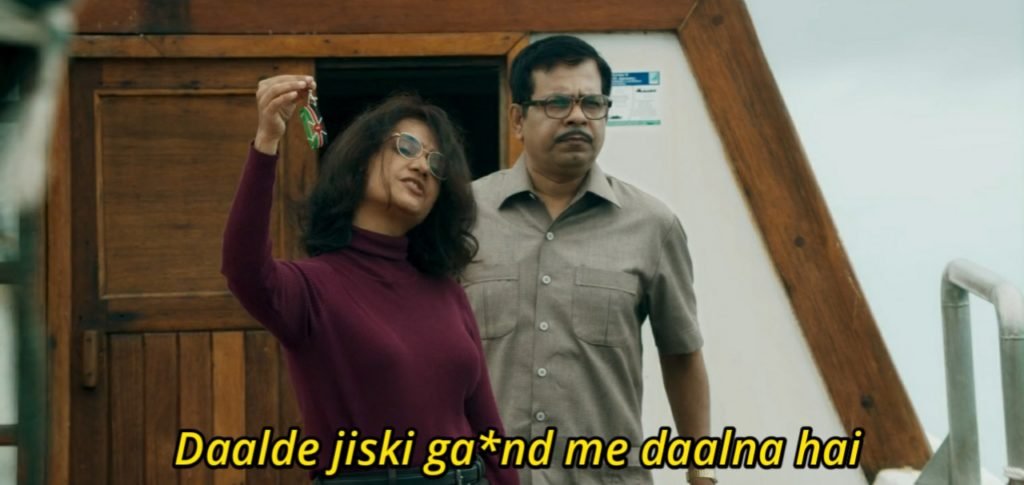 ---
Chup Kar – Sacred Games 2 Meme Templates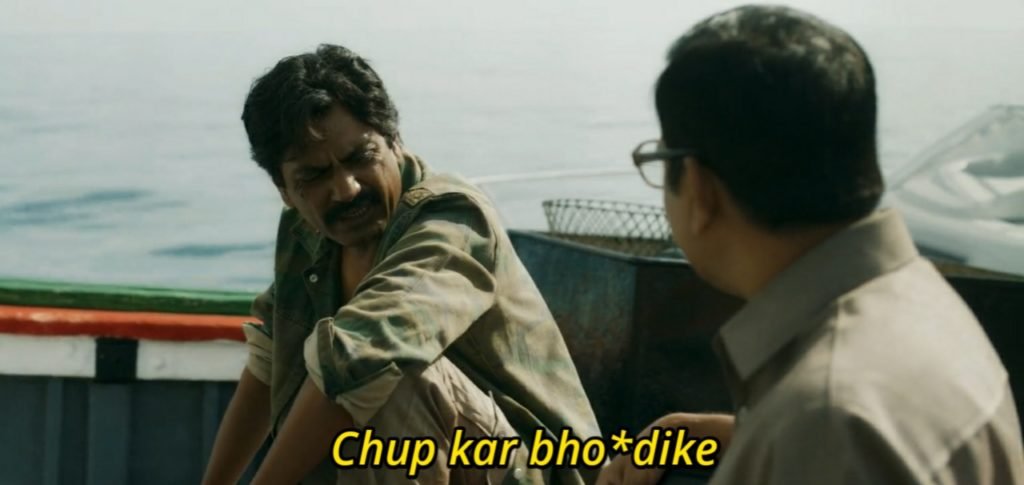 ---
Sirf 188 Saal Lagenge Tujhe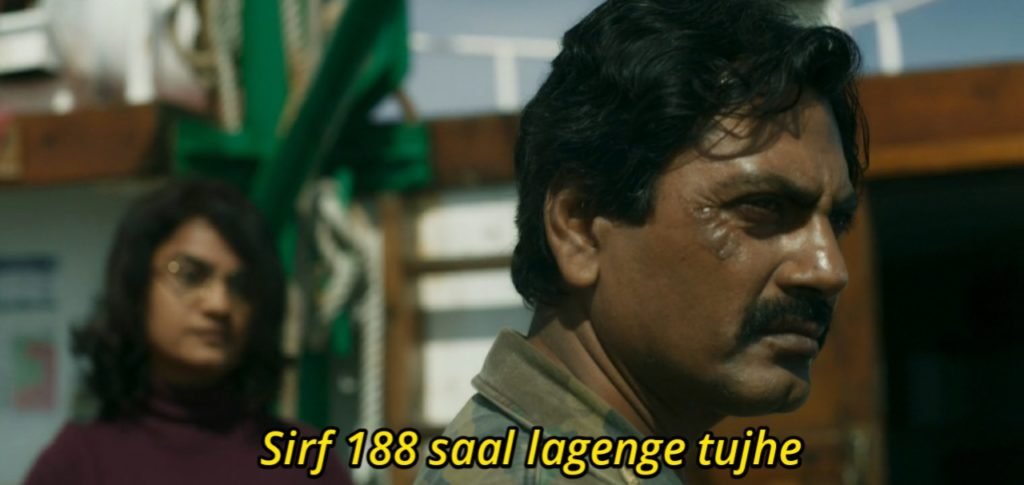 ---
Makarsankranti Ke Din Paida hui Thi Sabka Kaat Ti Hai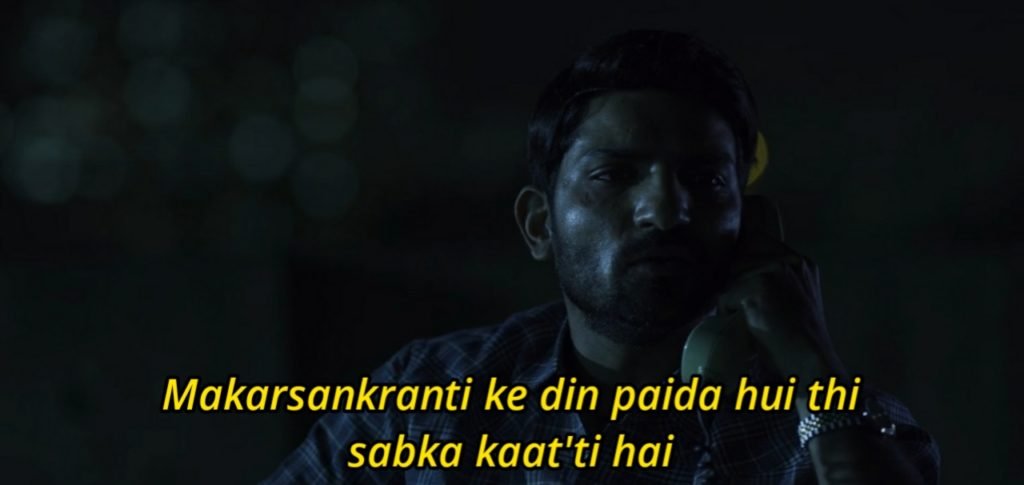 ---
Abe Chand Pe Hai Mai – Sacred Games 2 Meme Templates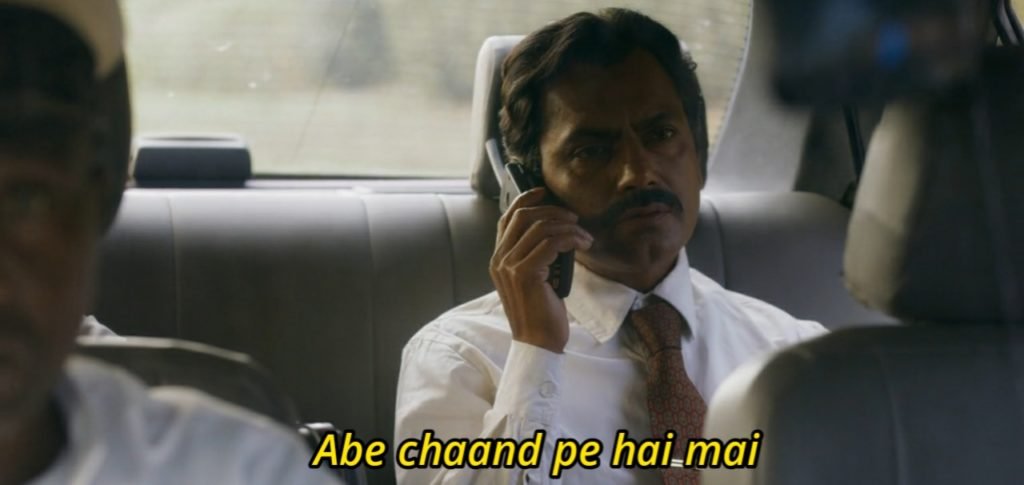 ---
Parle-G Khana Padh Raha Hai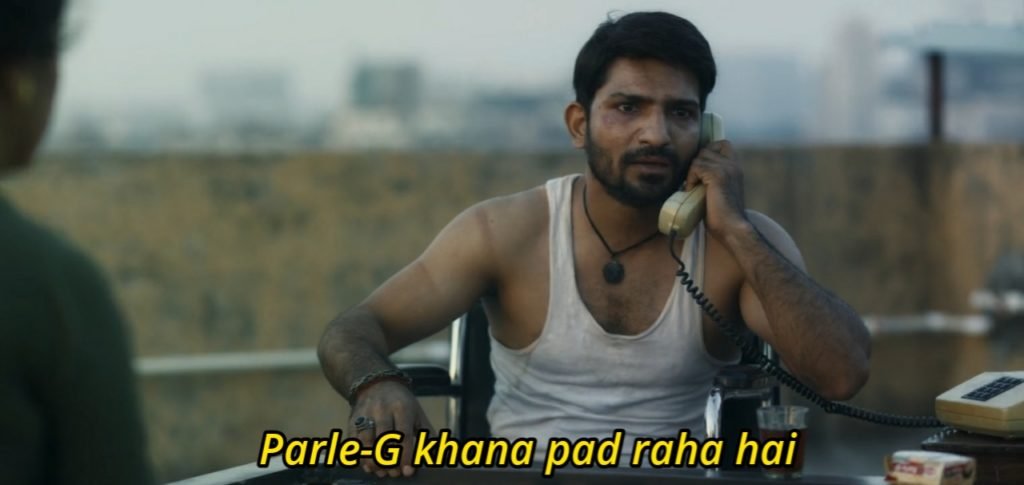 ---
Murga Chahiye Mereko – Sacred Games 2 Meme Templates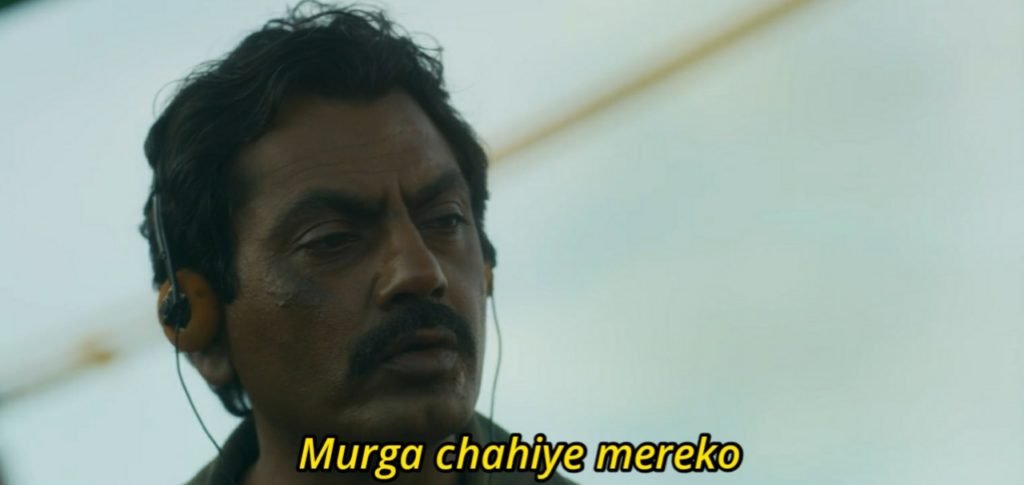 ---
Jyada Natak Mat Kar – Sacred Games 2 Meme Templates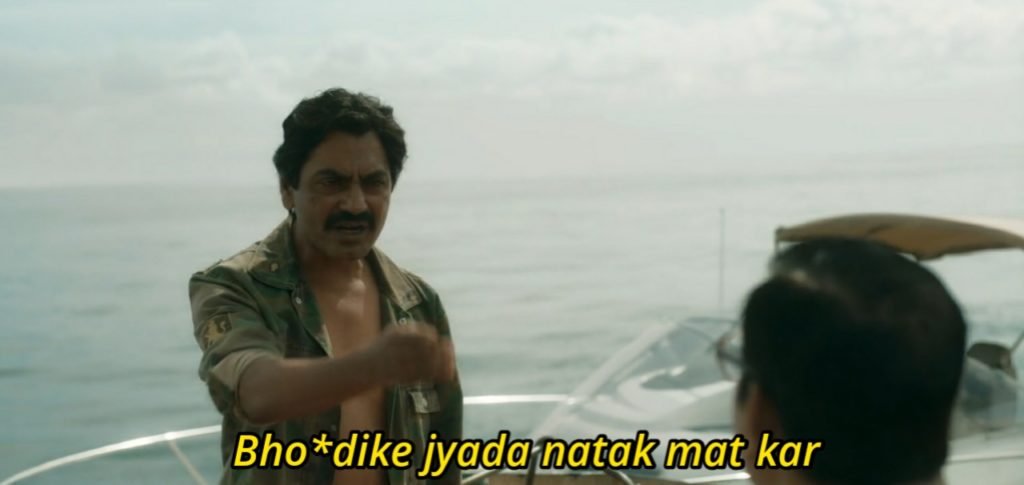 ---
Sunghte Sunghte Tere Paas Aayega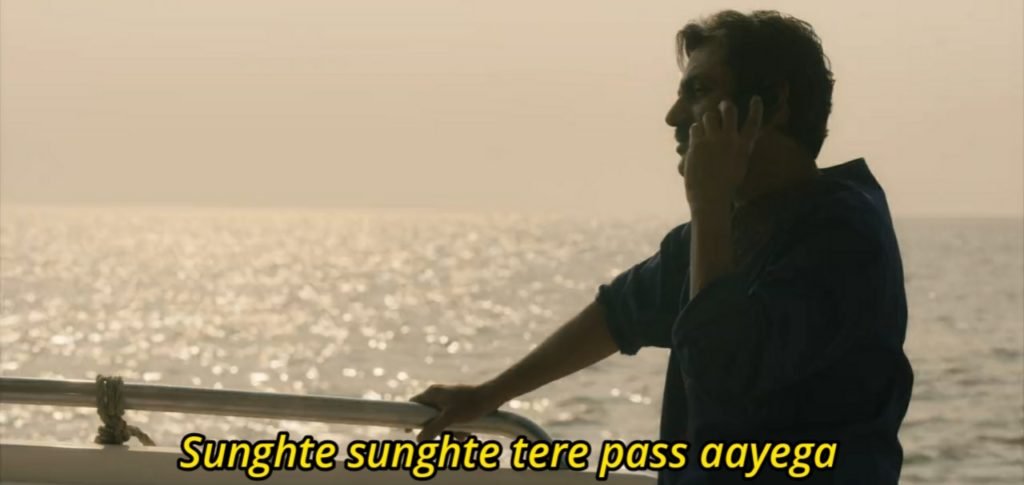 ---
Samajh Nahi Aa Raha Kisi Ko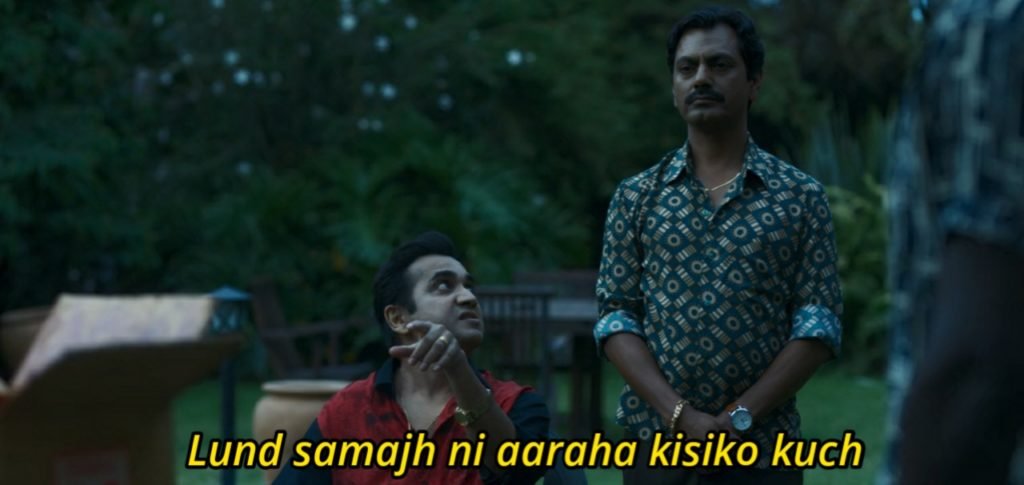 ---
Apun Gawaskar Hai Is Gully Cricket Ka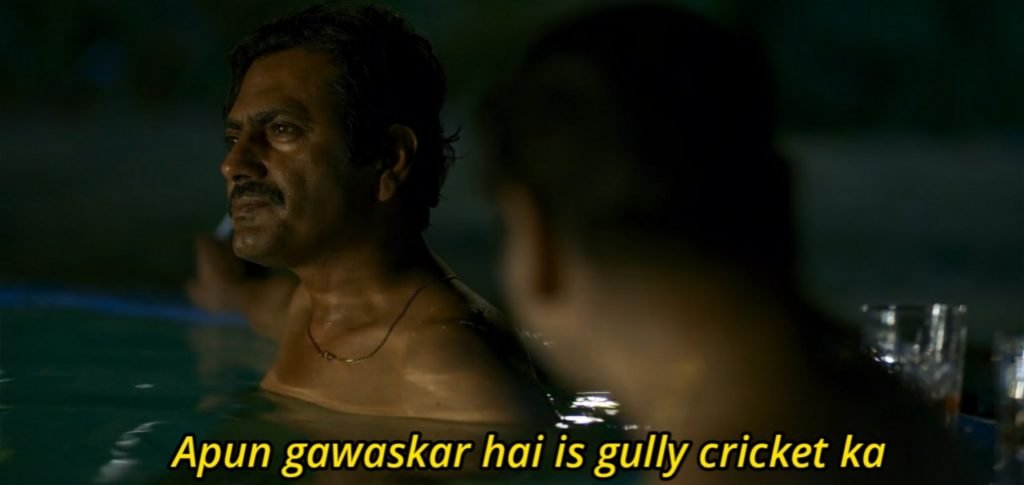 ---
Mereko Ghante Faraq Nahi Padta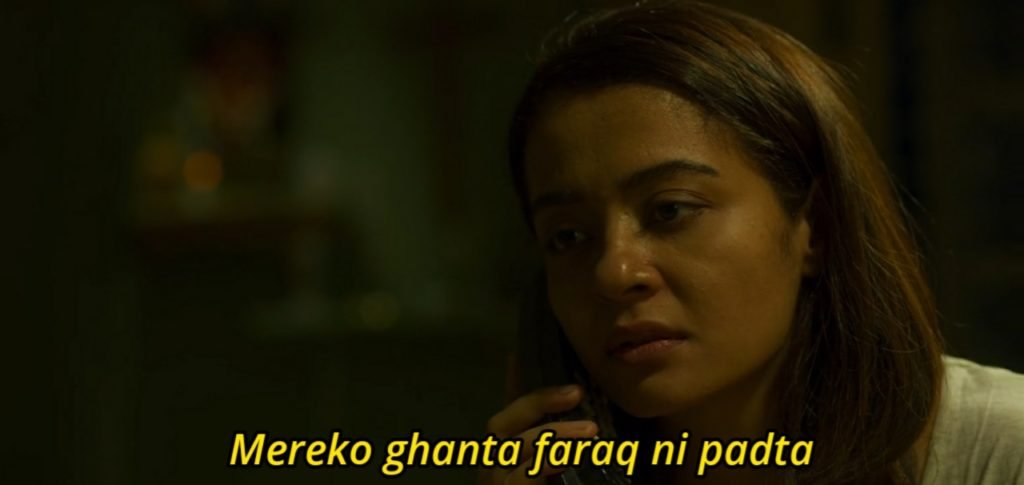 ---
Kya Mila Tereko Apun Ka Chutiya Kaatke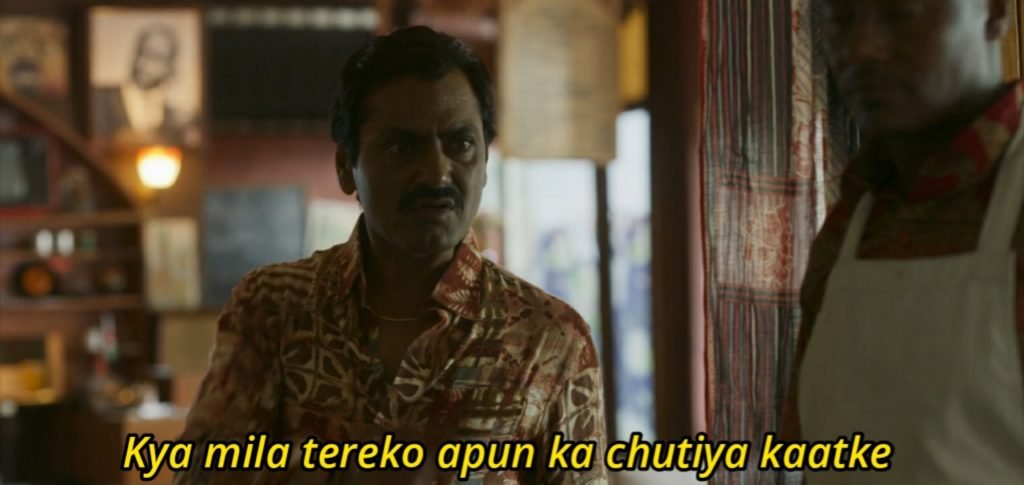 ---
Teri Har Baat Ghumke Ladki Pe Hi Kyu Aati Hai
---
Ab To Lagta Hai 4-5 Janam Se Hu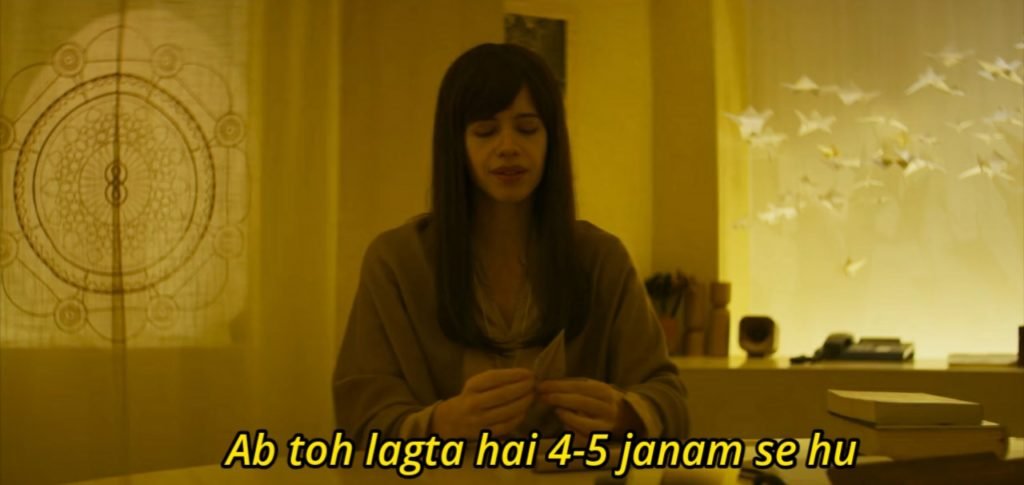 ---
Sar Hila De Bas – Sacred Games 2 Meme Templates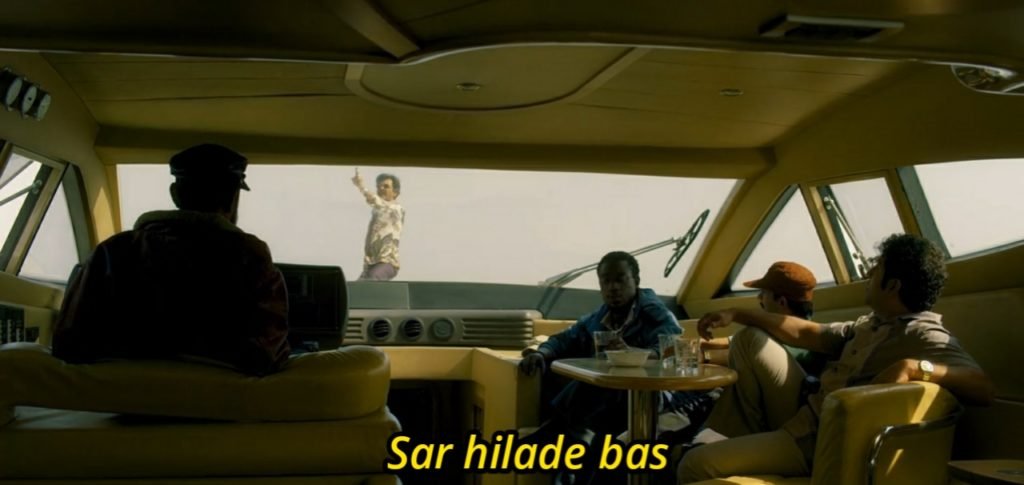 ---
Love Is Business – Sacred Games 2 Meme Templates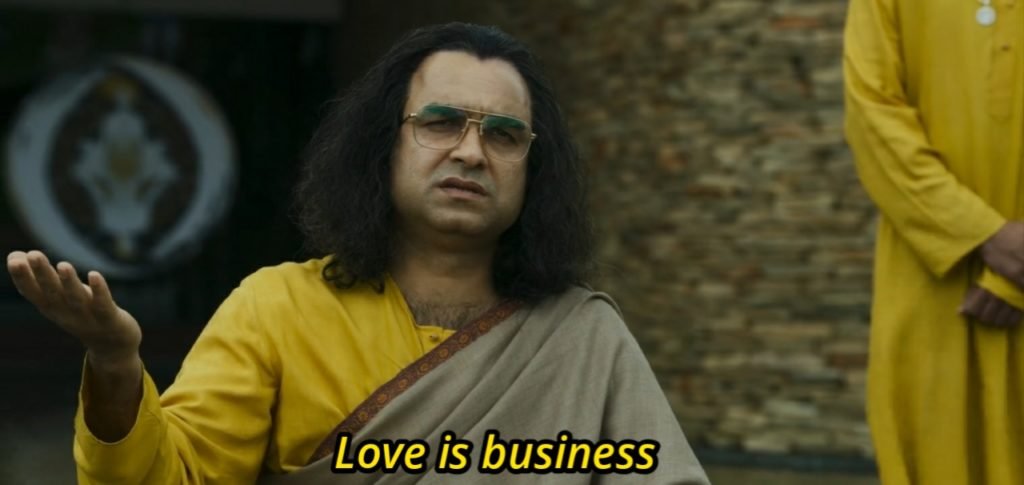 ---
Sacred Games Meme Template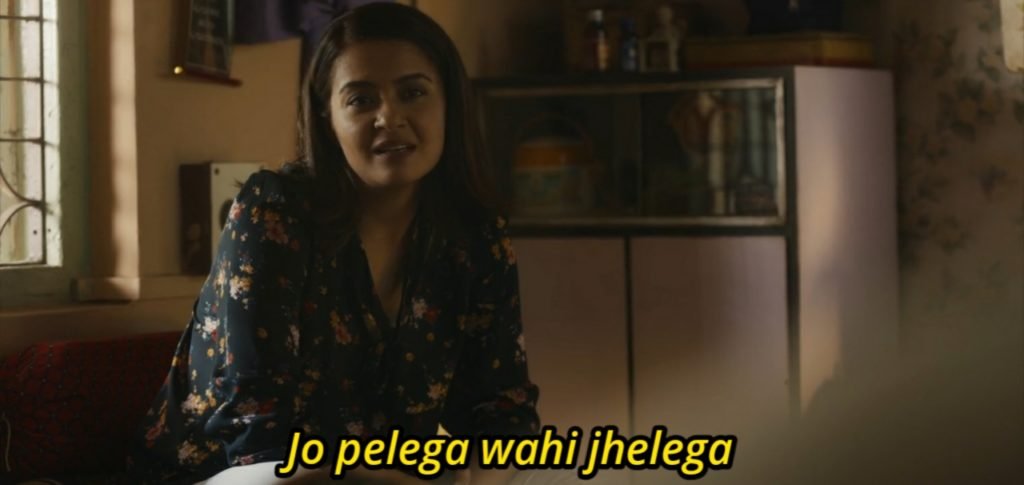 ---
Saare Uttar Unke Pass Hai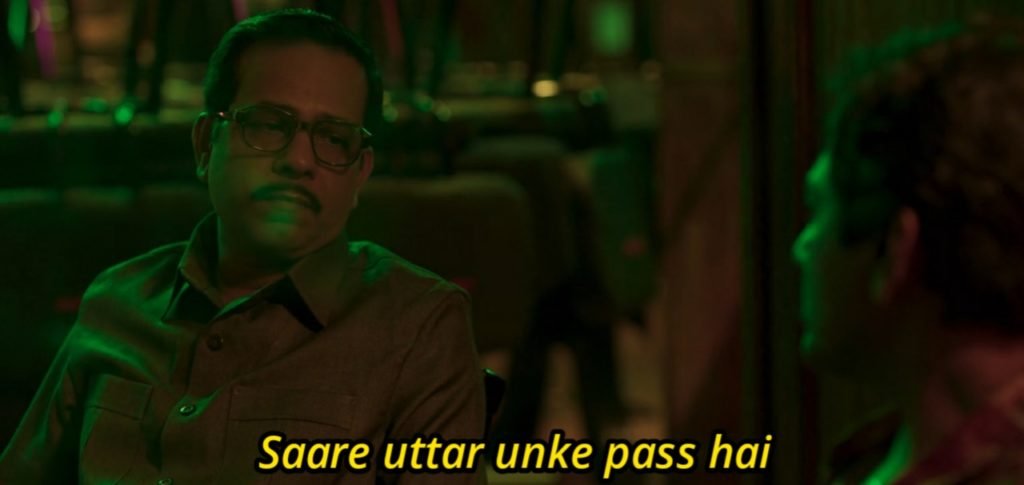 ---
Apni Saari Samasya Muje Dedo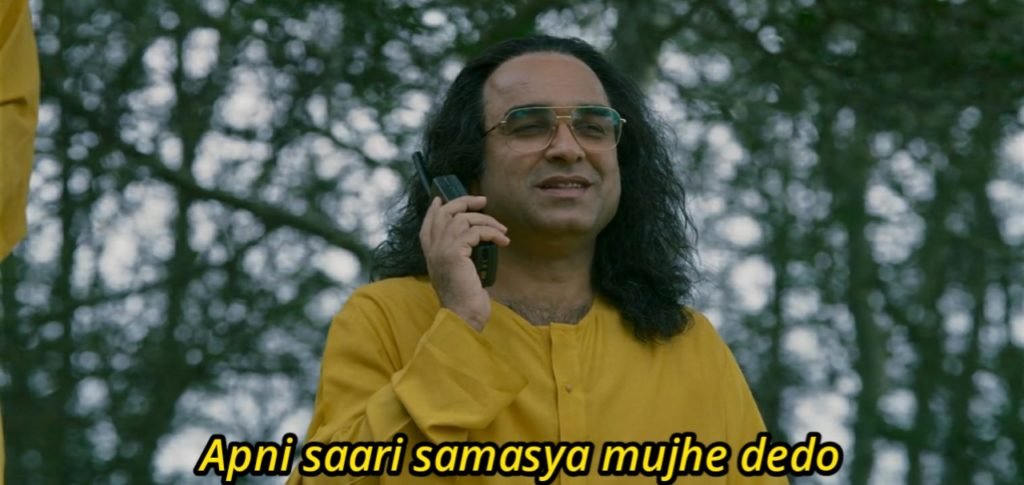 ---
Balidaan Dena Hoga – Sacred Games 2 Meme Templates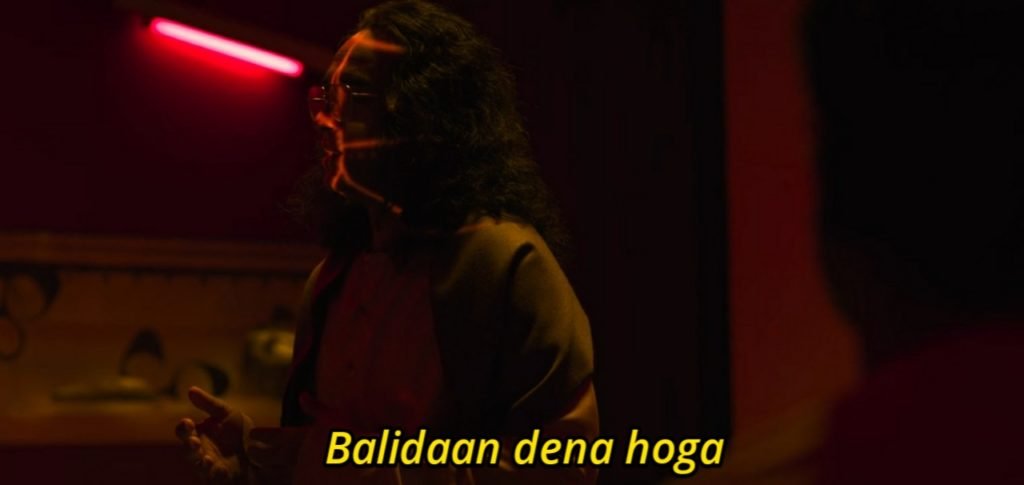 ---
Apun Ka Katrela Hai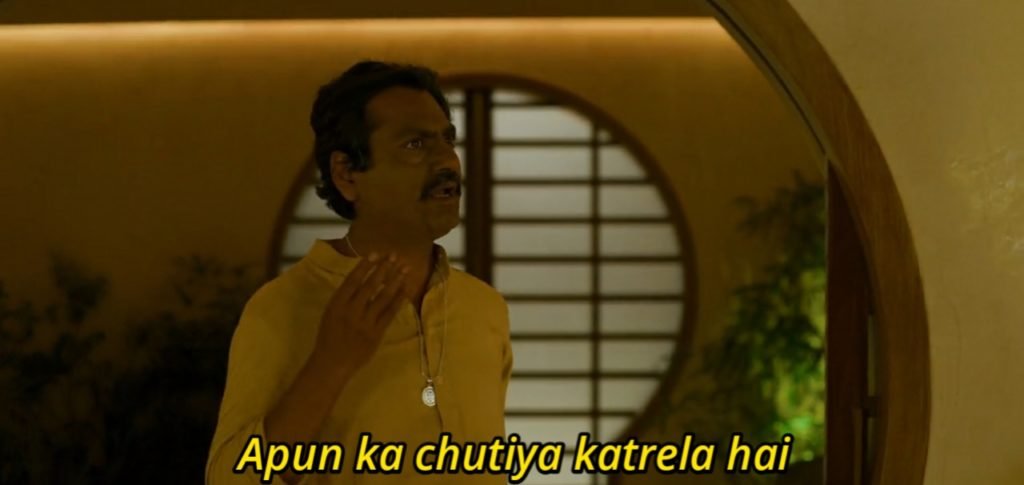 ---
Chup Kar… – Sacred Games 2 Meme Templates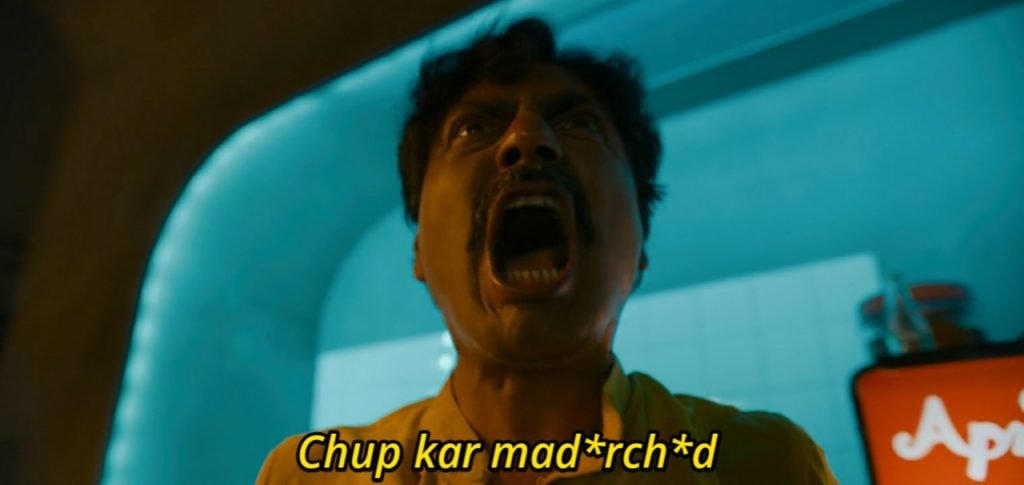 ---
Sacred Games Meme Template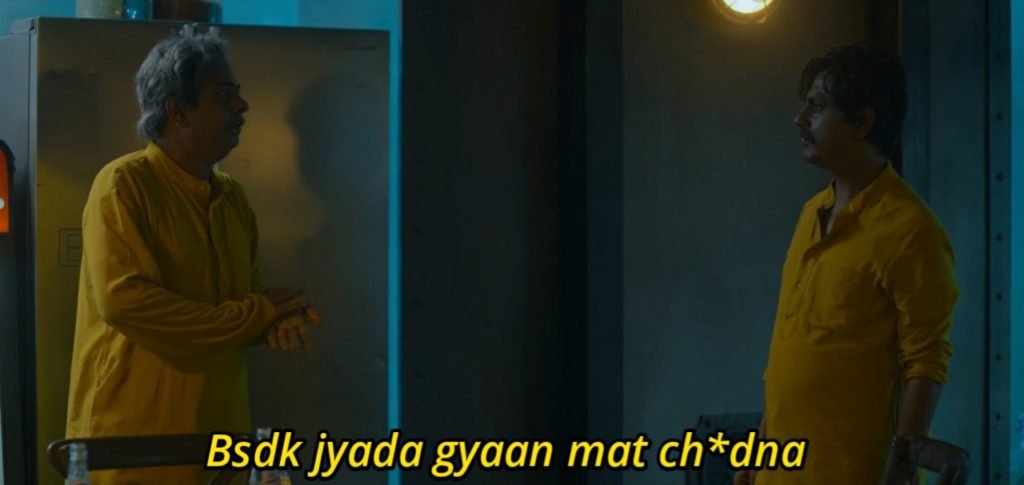 ---
Tujhe Kasie 20 Saal Chutiya Banaya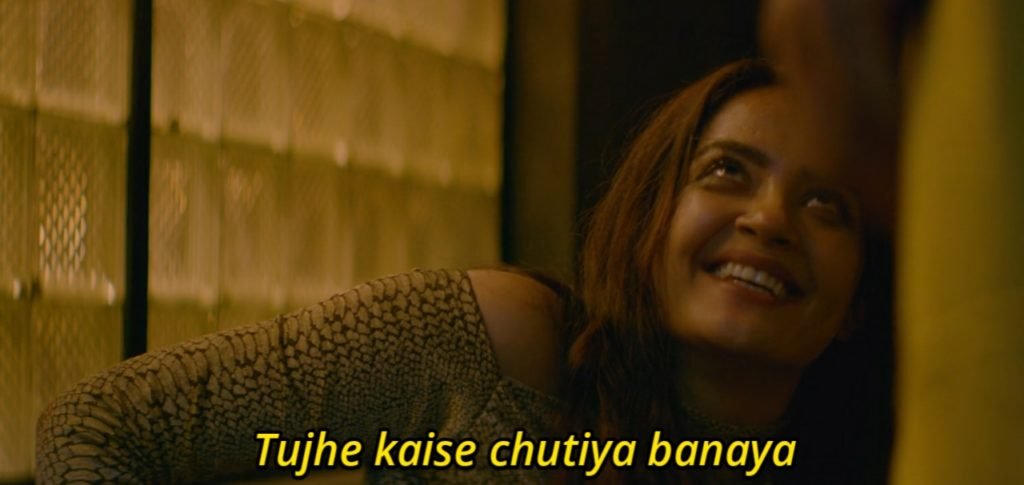 ---
Life Mai Pehli Bar Dimaag…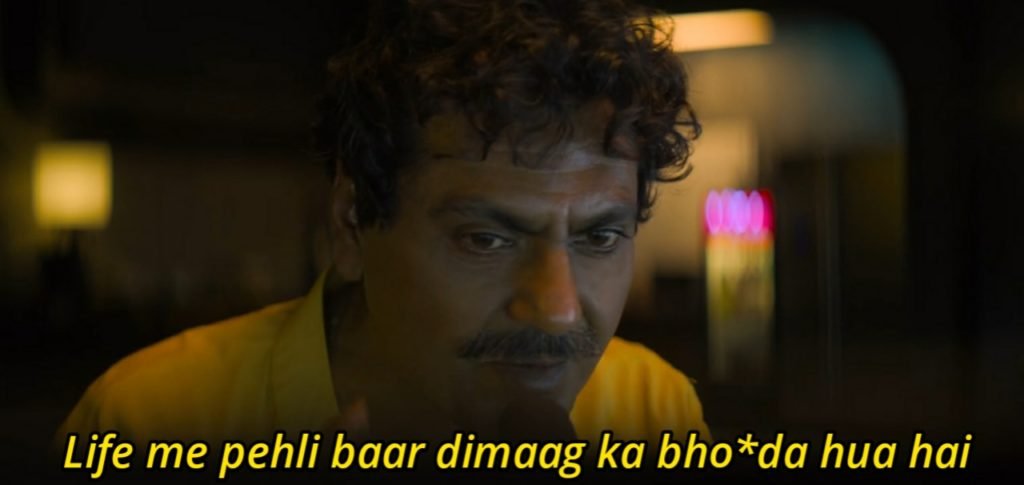 ---
JoJo Reaction – Sacred Games 2 Meme Templates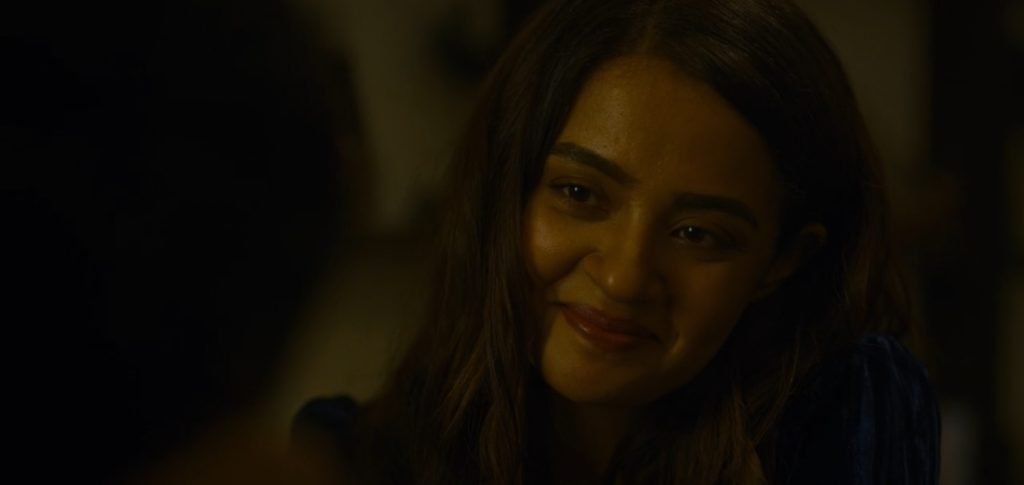 ---
So I hope you liked our introductory part as well as exclusive collection of Sacred Games meme templates.
---
Thank you !