Hello guys ! So,the most awaited movie "Shubh Mangal Zyada Savdhan" trailer is out now! Therefore, we are here with an exclusive collection of latest and best quality "Shubh Mangal Zyada Savdhan" Meme Templates.But before starting, let's have a quick introduction about this movie.
---
Introduction – Shubh Mangal Zyada Saavdhan
---
So, the Movie "Shubh Mangal Zyada Savdhan" is sequel of "Shubh Mangal Savdhan" released in 2017.It is directed by Hitesh Kewalya starring Ayushman Khurana and Jitendra Kumar.On 21 February 2020.
Just like his previous movie Ayushman again choosed his movie with another bold.And sensitive topic too.Which is ignored by most of the directors.
Theme of Shubh Mangal Zyada Saavdhan
So, the movie focuses on HOMOSEXUALITY and Gay Romance.Journey of two ambitious young couples.Kartik Singh (Ayushman khurana) and Aman Tripathi (Jitendra Kumar).Who falls in love with each other.And are dreaming of marrying each other because Supreme Court of India approves it as legal.
But their struggle started from the moment they decided to inform their parents.As obvious their proposal got rejected by their parents in harsh and rude way. Finally they realize that it is their life and they will not be compelled by others.It features the Gay romance and Opinion/Reaction of modern society after seeing such things in their local areas.

---
Trailer of Subh Mangal Zyada Saavdhan
---
---
After watching out trailer of this movie.We gotta say that this person AYUSHMAN KHURANA is going to save the Soul of Indian Cinema.Because of his versatile acting skill.Also his outstanding choice of movies which he decides to play.He is continuously introducing High level concepts and Ideas in Indian Cinema.
Moreover, the movie is also introducing JITENDRA KUMAR a.k.a. Jeetu Bhaiya.A GEM of The Viral Fever (TVF) who don't need introduction as we have already seen him in the following :
KOTA FACTORY,
TVF PITCHERS,
CHEESECAKE,
ImMATURE,
TVF TRIPLING and many more.
Firstly, he is acting as Gay partner of Ayushman in the movie.So, the most mind blowing scene is that in Marriage Hall.Where both of them kiss each other in front of everyone.So, it was the daring one!
Moreover, if one sees pattern of Ayushman's movie such as-
Vickey Donor,
Dum laga k Haisha,
Meri Pyari Bindu,
Tumhari Sulu,
Article 15,
Andhadhun,
Badhai ho,
Shubh Mangal Savdhan and all others;
So he will notice that all of his movies gives important lesson to people of all age group.There are many beliefs and customs in our daily life. Which we all know is not logical.And it should not exist but we still follow just because our ancestors did that.The first movie on this topic and the comic way of presenting it will give sense of Independence to all LGBT community.
Well, as we know that, it is Comedy movie so obviously its trailer is also full of funny dialogues and moments.And which is mostly awaited by MEME COMMUNITY of Social Media. Memers are already into play with their creative ideas and dialogues of this movie.So, here we are providing you some latest and best quality templates.
---
Shubh Mangal Zyada Saavdhan Meme Templates
---
Gay Kehte Hai
---
Beta Mummy Papa Ko Pate Hai Wese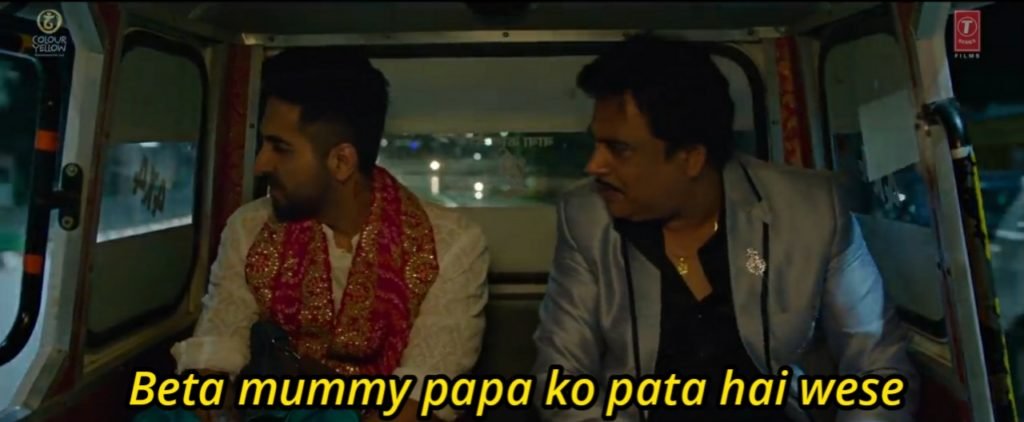 ---
Shubh Mangal Meme Templates
---
---
Shubh Mangal Zyada Saavdhan Meme Templates
---
Homophobia-phobia-phobia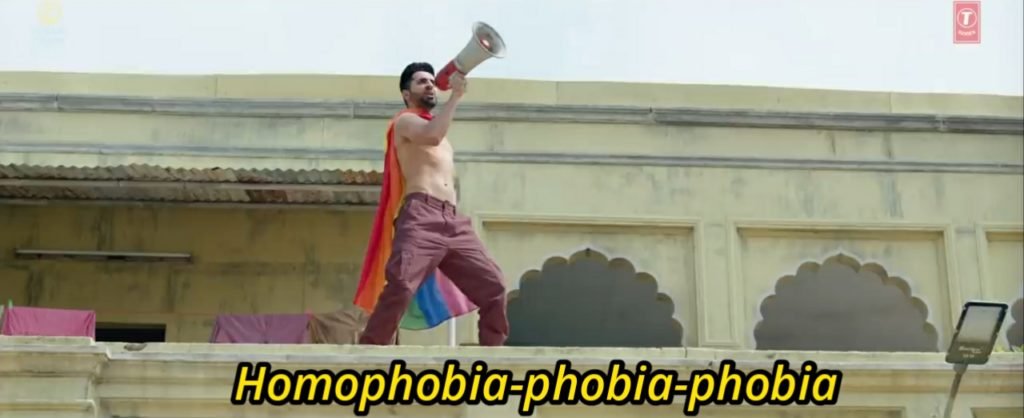 ---
Tere Papa To Padhe Likhe Hai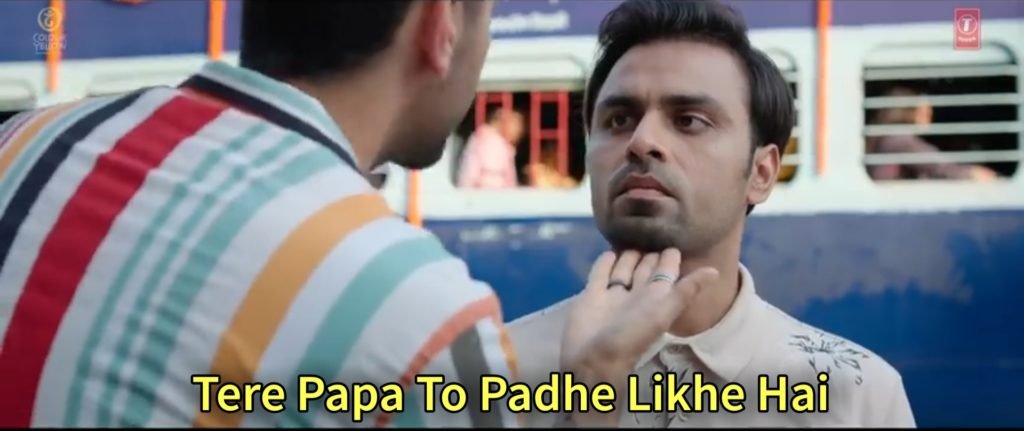 ---
Shubh Mangal Meme Templates
---
Bimaari Ka Konou Ilaaj Nahi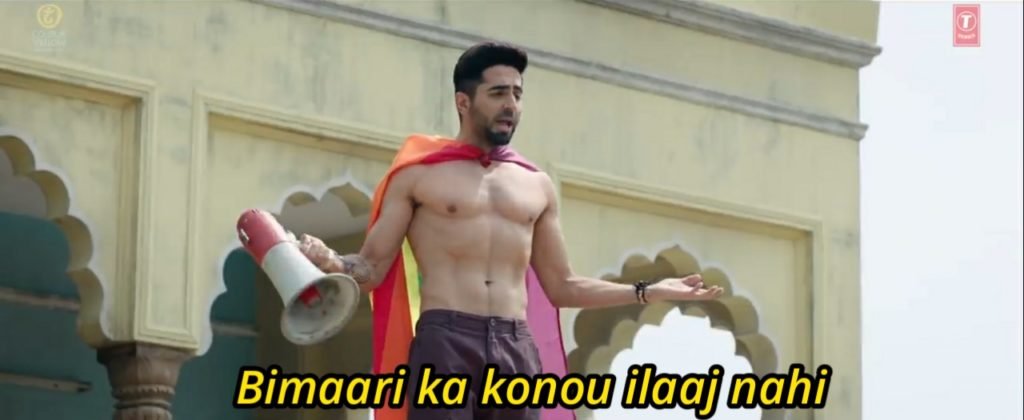 ---
Tumhe Ye GalatPhemi Hui Hai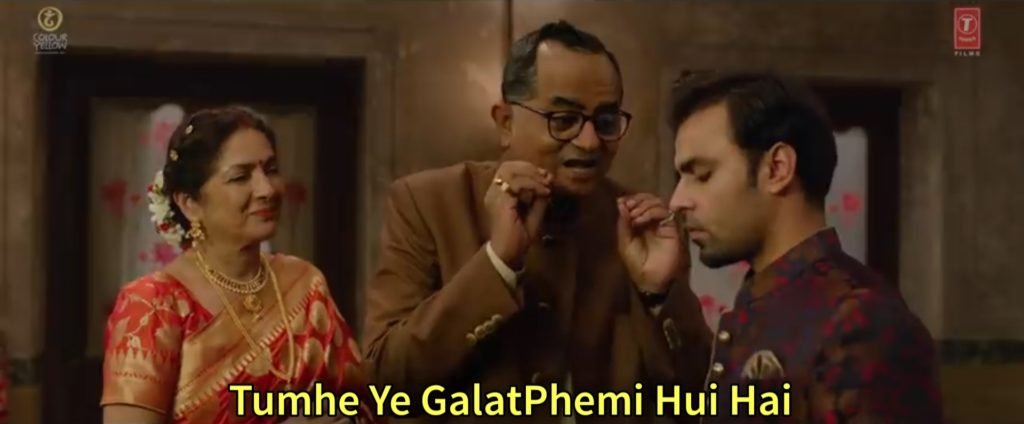 ---
Shubh Mangal Zyada Saavdhan Meme Templates
---
Kar Payega Task? Banega Rodie?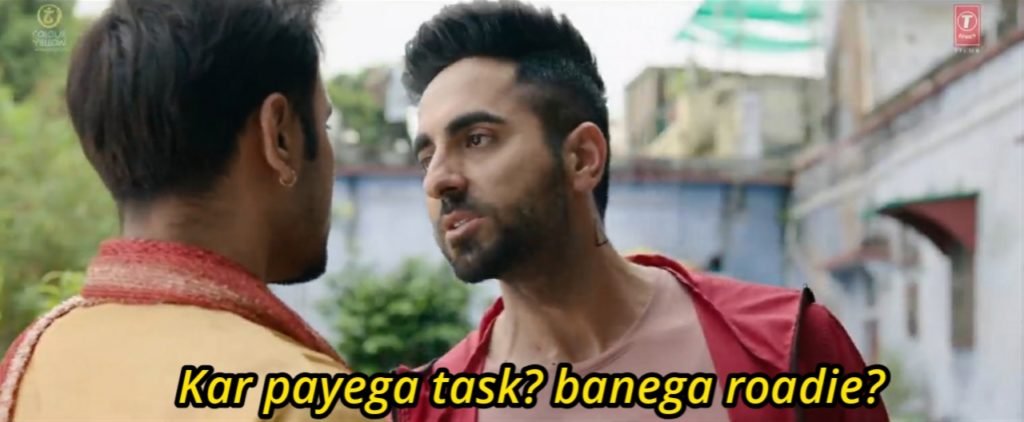 ---
Shubh Mangal Meme Templates
---
Meri Badi Ho Gayi Thi
---
Dolby Bimaari Lagti Hai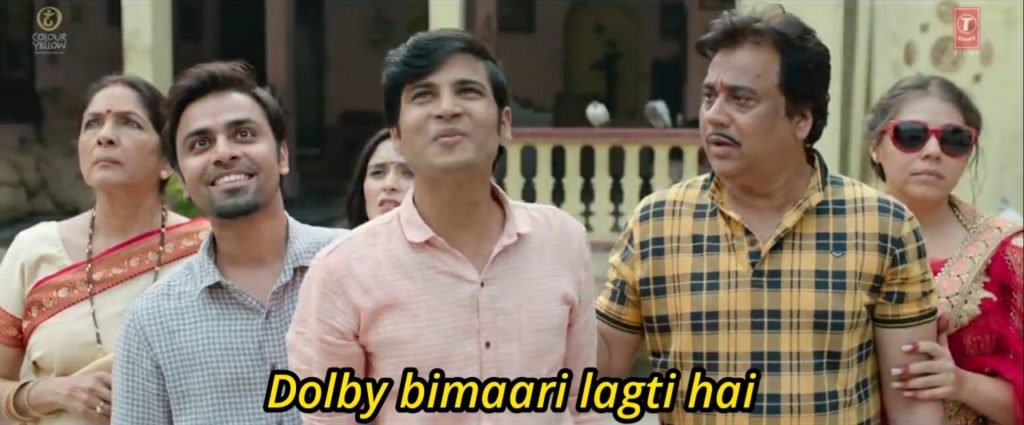 ---
So, I hope you guys will loved it.For more latest and best quality meme templates, stay tuned with us…
Thank you !!
---